BESTOW BEAUTY
A beautiful range of organic superfoods to nourish skin from within.
Because what you put on your skin is only half the story.
Bestow Beauty offers a natural range of organic superfoods rich in the specific nutrients needed to nourish beautiful skin from within. What clients put on their skin is only half of the story. Supplying essential skin nutrients from within is what makes genuine skin transformation possible. Bestow dermo-nutrition products will intensify the results you can get for your clients.
A natural range of organic skin superfoods formulated by New Zealand's leading dermo-nutritionist, Janine Tait.

A stunning collection of clean-eating cook books filled with delicious skin nourishing recipes.

A collection of beautiful rituals that will inspire your clients to create life-enhancing, wellness habits

A philosophy of self-care, 'slow beauty' and re-discovering nature's gifts.

A powerful, holistic resource to support anti-aging and the treatment of skin disorders such as acne, congestion, dry skin, rosacea, dehydration and hypersensitive skins.

At the forefront of a world-wide trend towards dermo-nutrition.
YOUR CLIENTS WILL LOVE YOU
Your clients will love the nourishing super-foods, delicious recipes and beautiful self-care rituals which will support their skin on a cellular level and nurture a beautiful, healthy glow.
Stocking Bestow and working with Janine Tait has completely changed the way we treat our client's skin. I knew that I was missing half of the picture by not working internally. With Bestow, we are able to work a lot deeper and get results we never could before. The knowledge we now have about skin nutrition has made our jobs so much more exciting and challenging and having Bestow has given me the confidence to tackle skin conditions that I wouldn't have treated before. Our clients like how easy the Bestow products are to use and love the significant impact the products have on their skin.
My clients love Bestow. Since stocking Bestow one year ago, I have been able to support so many people that have struggled with acne, unbalanced and dry skin conditions. My favourite product is Bestow Beauty Oil – it is so versatile and we see positive results every day. Bestow's gorgeous branding and packaging adds a sense of beauty and holistic health to our salon brand. The recipe books are great sellers as gifts and are beautifully presented. Bestow helps us to provide a whole-person approach to our client's skincare needs. They value that and it sets us apart from our competitors. I wouldn't be without Bestow now. It is something we recommend to all our clients.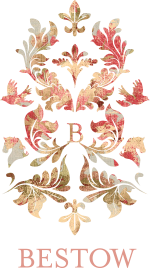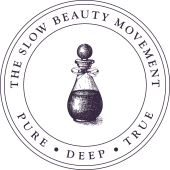 Message from Bestow Beauty Founder
JANINE TAIT
For the first frustrating decade of my beauty therapy career I treated skin from the outside through topical skincare products only. Discovering the power of changing the skin at a cellular level through dermo-nutrition was a game-changer for both me and my clients. The Bestow Beauty range has allowed me to share my insights and support skin transformation in clinics all over New Zealand. I am delighted to now share this inspiring holistic approach with beauty therapists in Australia. Working from within is a rewarding way to work. Enjoy!