Your Bestow Tea Break is Changing A Community in Sri Lanka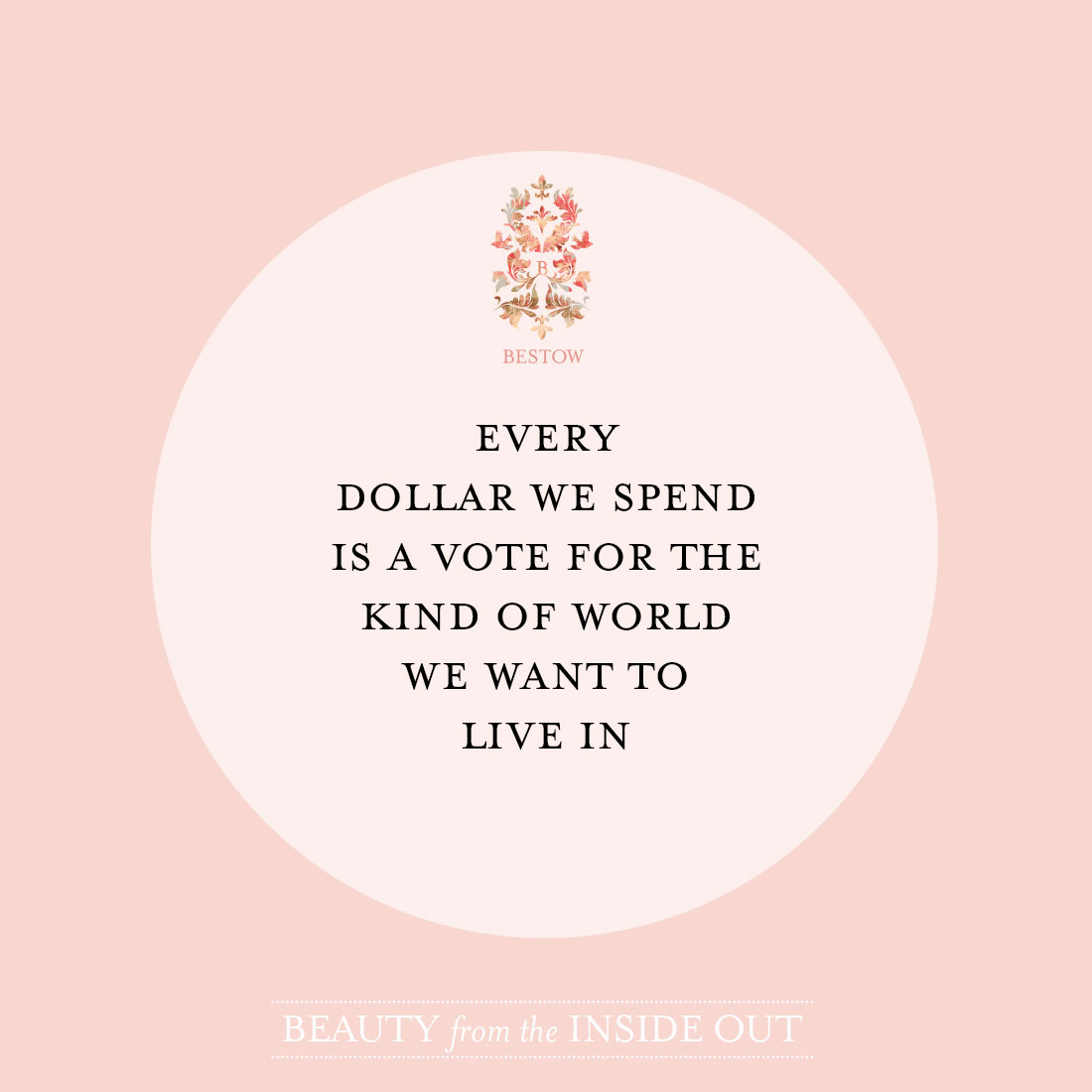 I think you'll pleased to know that Bestow Organic Teas are not only delicious and good for your skin, they are also helping to transform a community in Sri Lanka.
When we decided to develop a range of skin-beautifying teas, it was very important to me that they were not only organic but were sourced from a fair trade supplier.
I know that many of the workers in tea plantations in third-world countries are poorly paid and treated like second-class citizens.
For me, socially conscious business it is not about beating the supplier down to get the bottom dollar but paying a fair price for a quality product that is fair to all the people who are involved in producing it.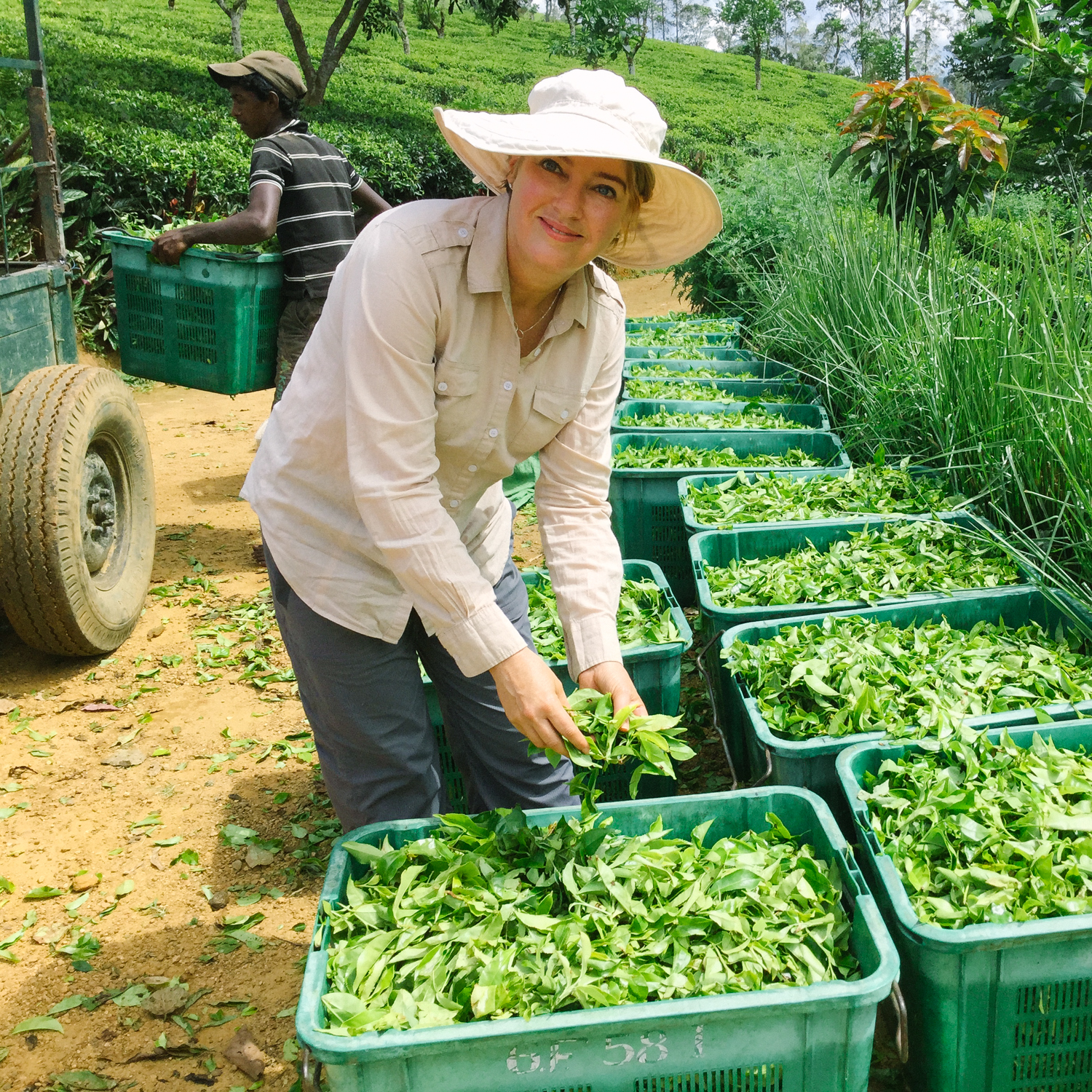 Good For You | Fair For All
The day I discovered organic tea plantations in Sri Lanka was a happy day for me. This company is run by a fourth generation plantation owner, who is as passionate about environmentally and socially conscious business as I am.
"You wake up and you go, you are doing something good," he says. "You look at the cancer rates. We are in the business of producing and selling food. You have got to produce food that is good for health. That's why I feel organics is the right way. I believe in it."
Changing from conventional to organic farming methods in 1992 required courage. "To change someone's mind about chemical faming, they have to unlearn everything," says Durka. "For them to understand the benefits of organics for their children and for their communities has taken a long time."
Today, Durka's plantations supply beautiful, organic teas, spices, cashews, fruits and other produce all over the world and are recgonised as organic farming pioneers in Sri Lanka.
The Hills Are Alive | Organic in Action
During my summer holiday last year, my husband and I visited the organic plantation in Sri Lanka to see where the magic happens. Thanks to their biodynamic philosophy, the fields and slopes are filled with life.
Organic basil and rose fragrance the air. Wild camphor grows in the hedgerows as a source of organic spray. Cattle roam, producing compost for the plantation and milk for the community, while specially planted trees provide shade for the workers, food for bees and a home for birds. My host told me that he had been to some plantations where there are no signs of life at all. I am pleased to report that their estates are buzzing with life and eco-diversity.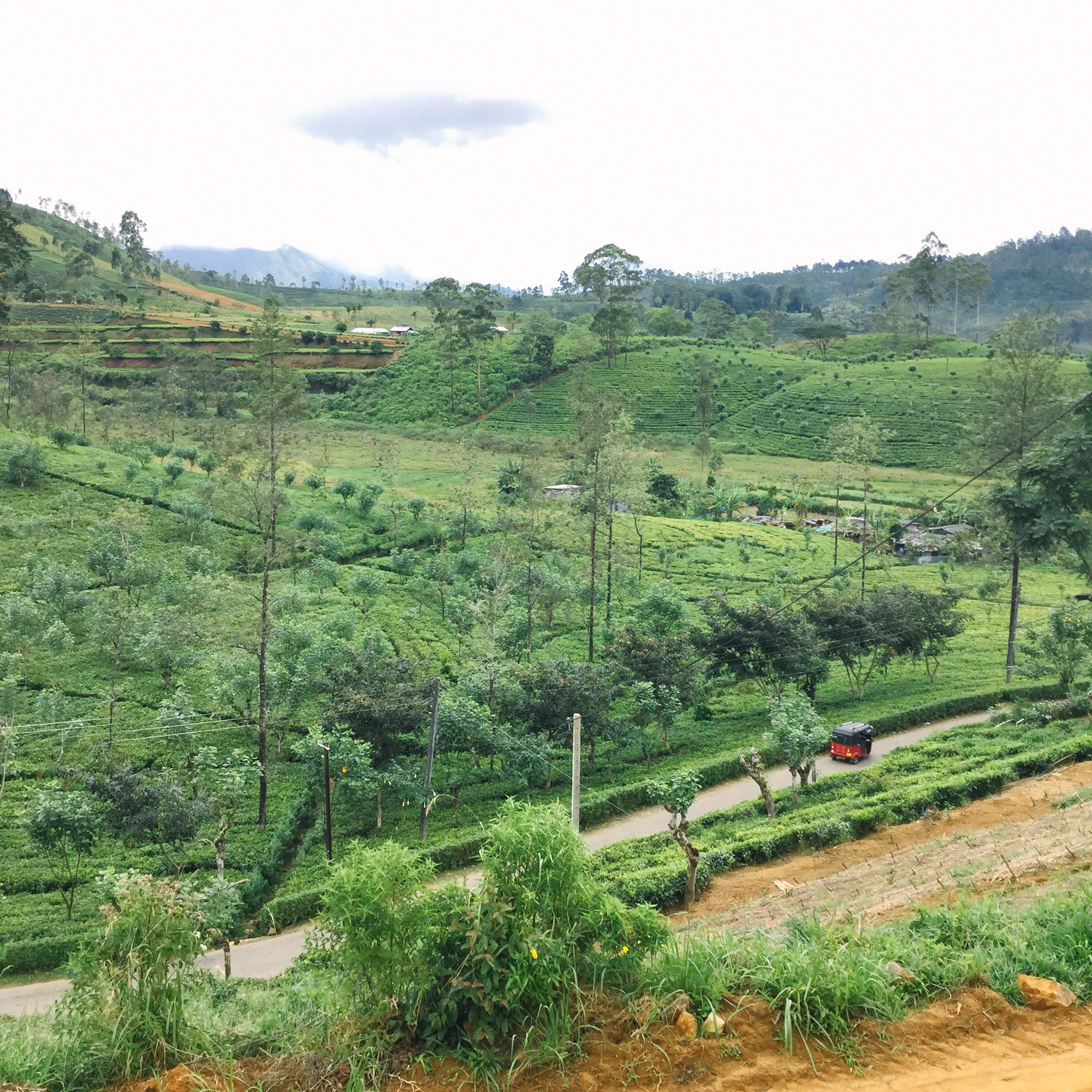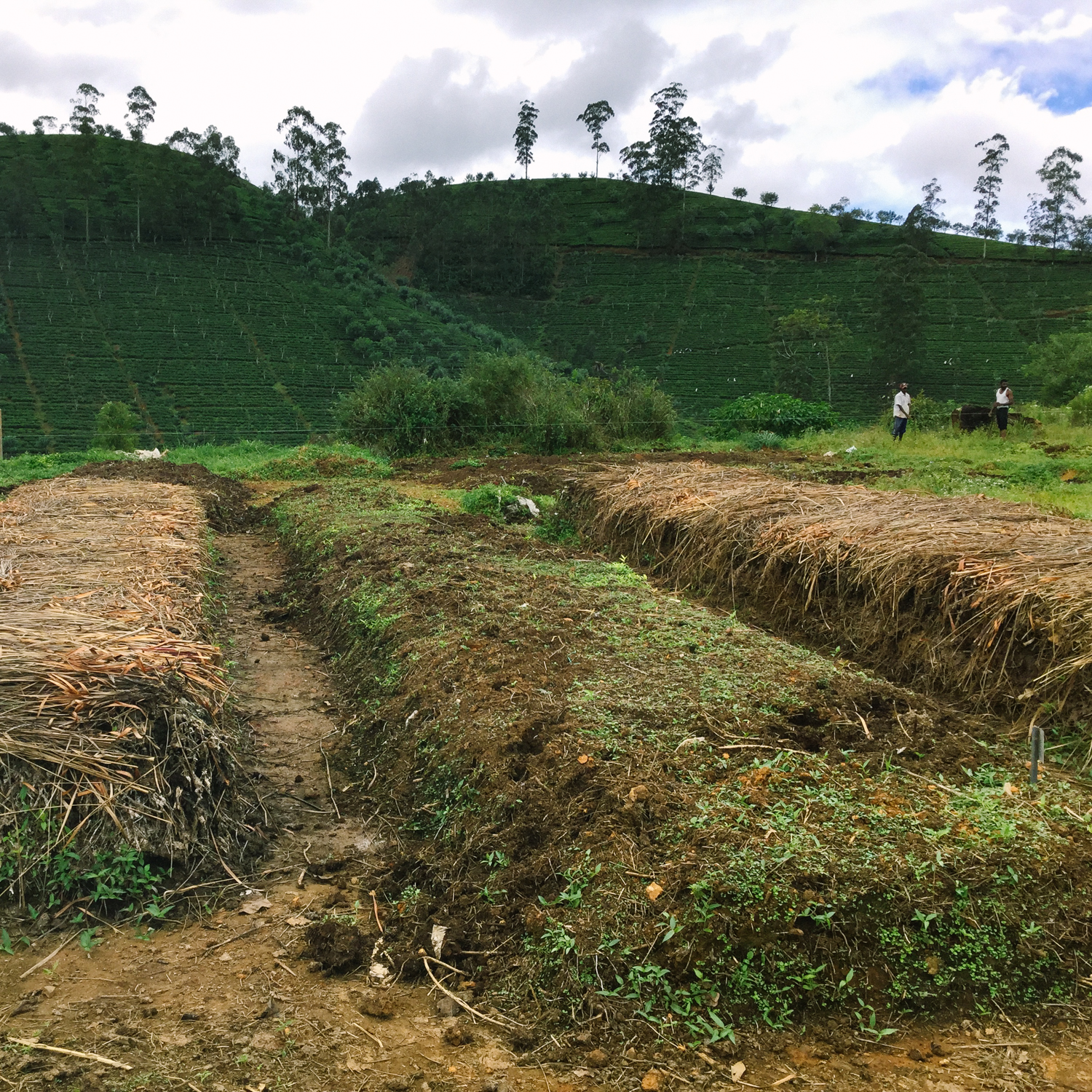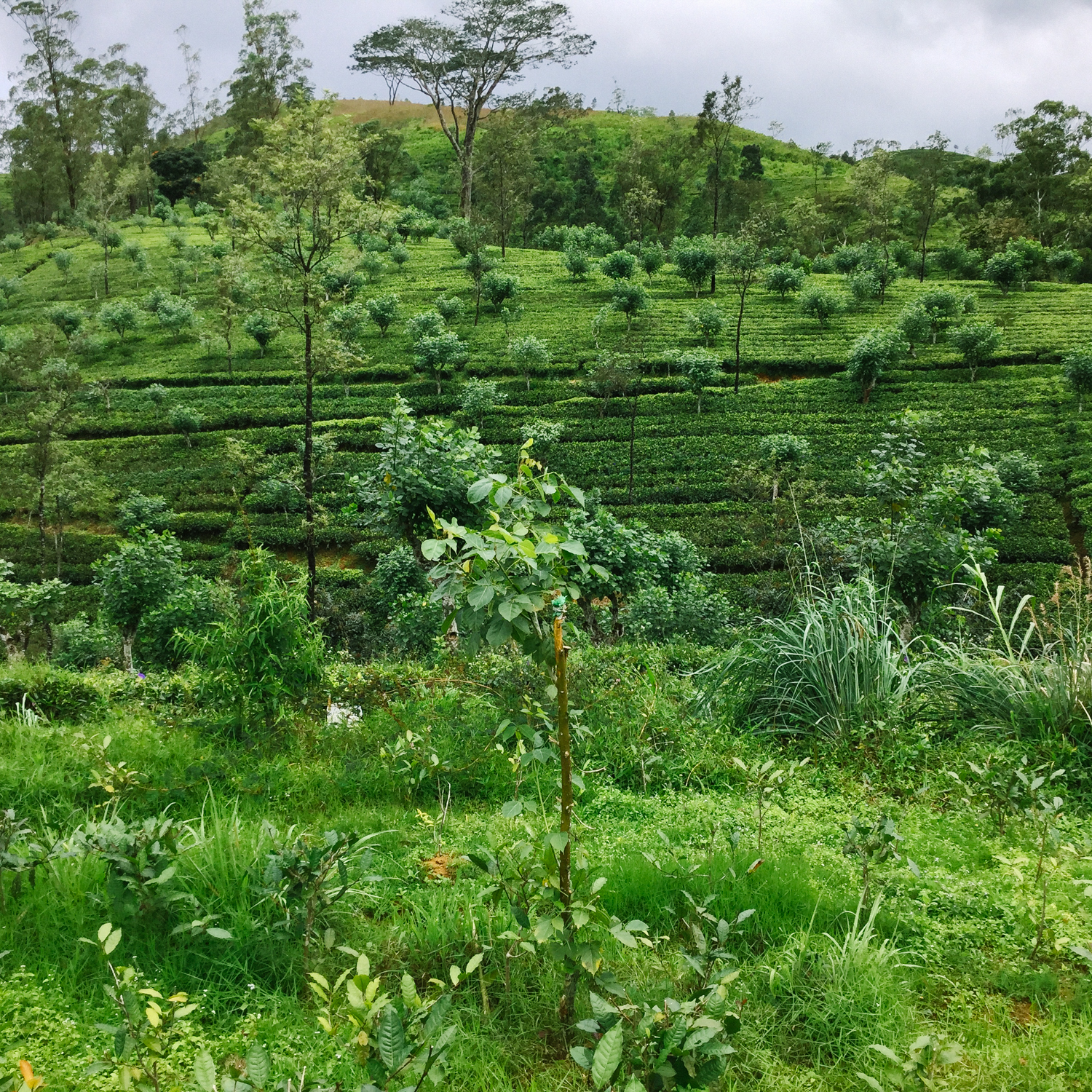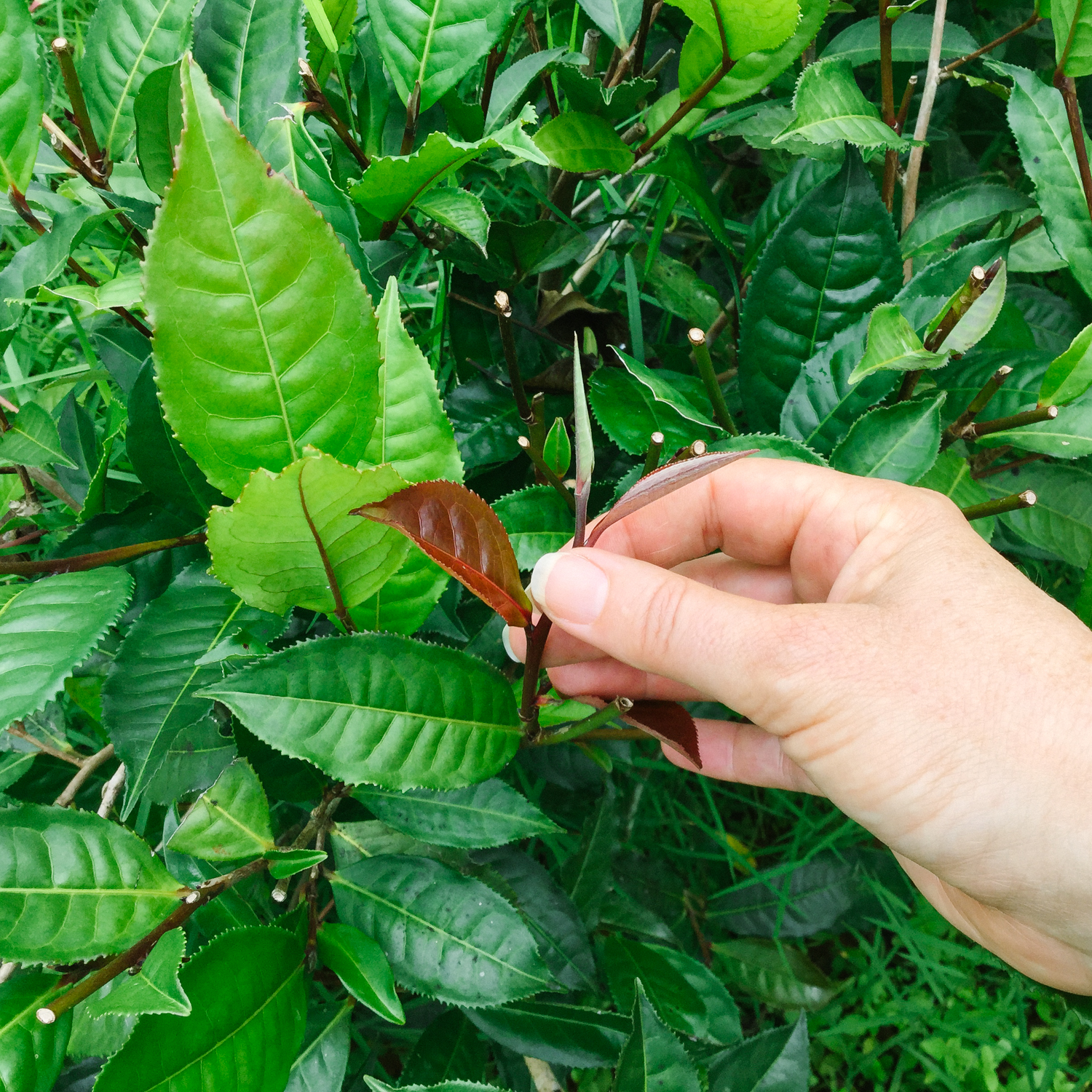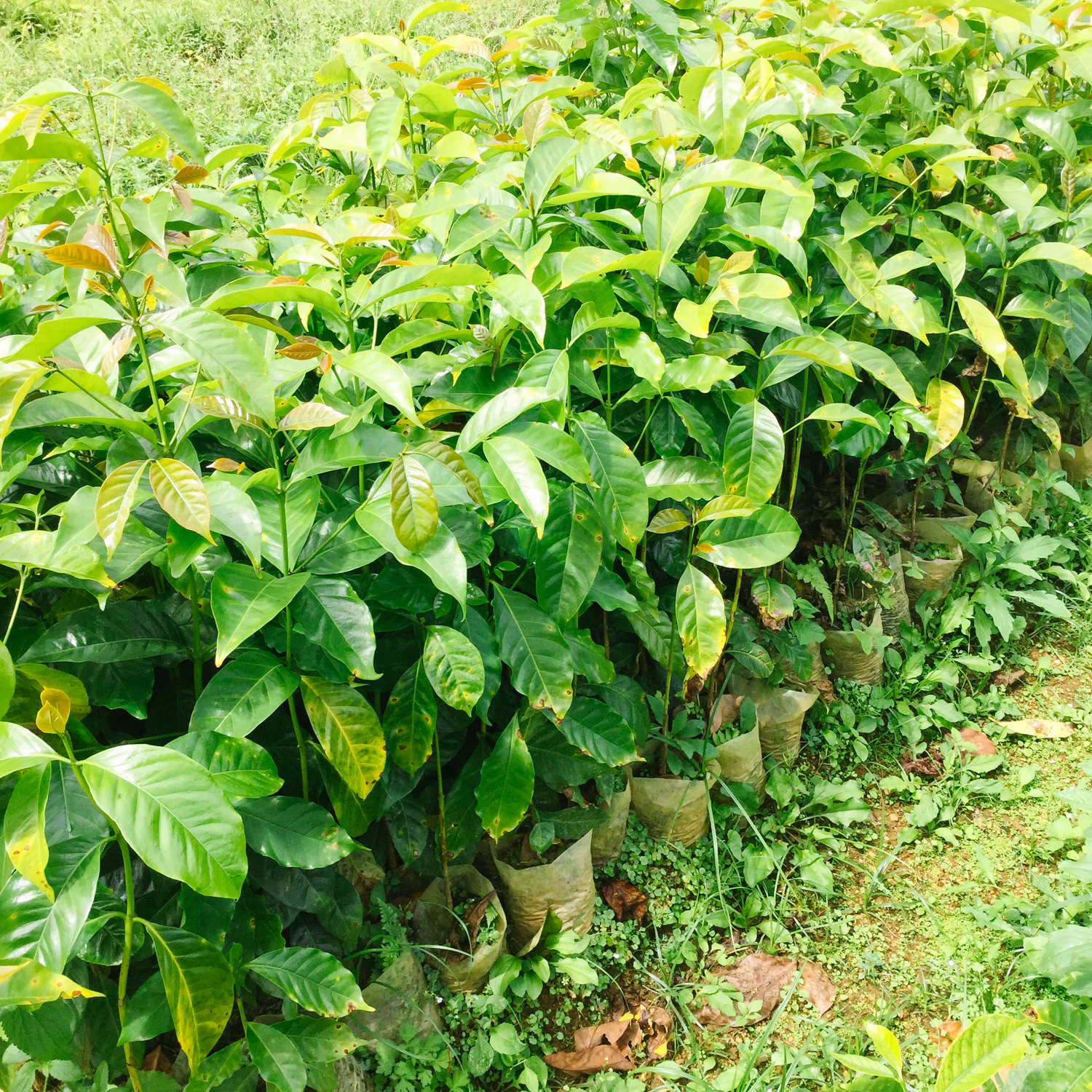 Muthu's Story | From Displacement to Development
Perhaps even more important to me was learning how the Fair Trade principles they abide by are making a genuine difference in the community. Many of the plantation workers are descendants of Indian estate workers who the British brought to Sri Lanka, when both of those countries were under British rule.
Muthu is the plantation owner and his family was part of this displaced community. "My ultimate goal is to bring back pride to the grower, and an identity to the farmer," says Muthu. "I wanted to ensure an identity to a community of estate workers," says Muthu."I took it as my duty and responsibility to see this illiterate and marginalised community flourish through future generations."
"At the inception of the project there were severe social problems among the disaffected and marginalised young estate population including alcohol and other drug dependencies. With opportunities to learn new skills, follow different career routes and be instrumental in the set up and development of new projects these problems are disappearing. There's still a lot to do."
Fair Trade Premiums Developing The Estate Community
A fair-trade premium from the sale of company produce product is reinvested back into the local community for the purposes of ensuring higher living standards.
The fair-trade premium is distributed via a Social Committee made up of elected representatives of the estate workers. Decisions about how to invest the income are made in consultation with the local community. 

Fair-trade premiums have funded the building of a new cultural centre at the estate where social functions, weekly meetings, clubs and classes are held. Estate workers homes have also been repainted inside and out and more cows purchased which provide income for community members. Education is also a focus for the community. English lessons are offered to the young people on the estate, which opens up new possibilities for their future. Schoolbooks have been purchased for young students.
Global Sisterhood | Much More Than Just Tea
Many of the estate workers who work in the plantations that the Bestow Organic Teas come from are women. I was able to meet the group of women pictured above when I visited. They didn't speak English. This gave me a chance to practice my Sri Lankan on them, which they found very amusing! Despite our language differences, I felt a sense of kinship with them. They were mothers, sisters, daughters and friends. They wanted a good life for themselve and their chidlren – just like we do.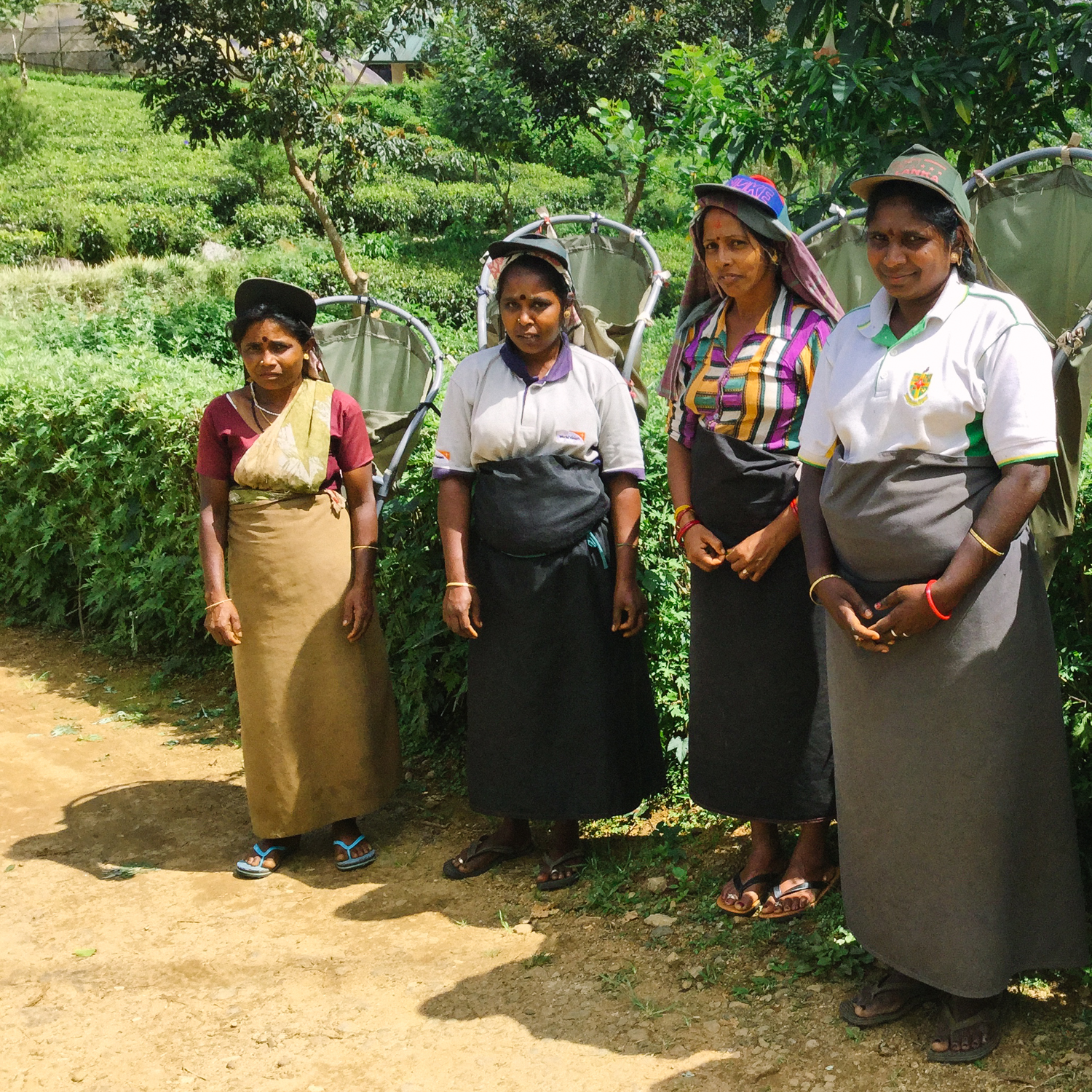 The Fair Trade ethos means these women are paid a living wage, are provided housing and have access to medical services and education
It humbles me to know that my business choices can make such a difference for women in another country. It warms me to know that every time a woman back home in New Zealand buys and enjoys the benefit of Bestow Organic Teas, she is also supporting a sisterhood of women in a little community of Sri Lanka.
Time for a cuppa, I think. Join me?

 Janine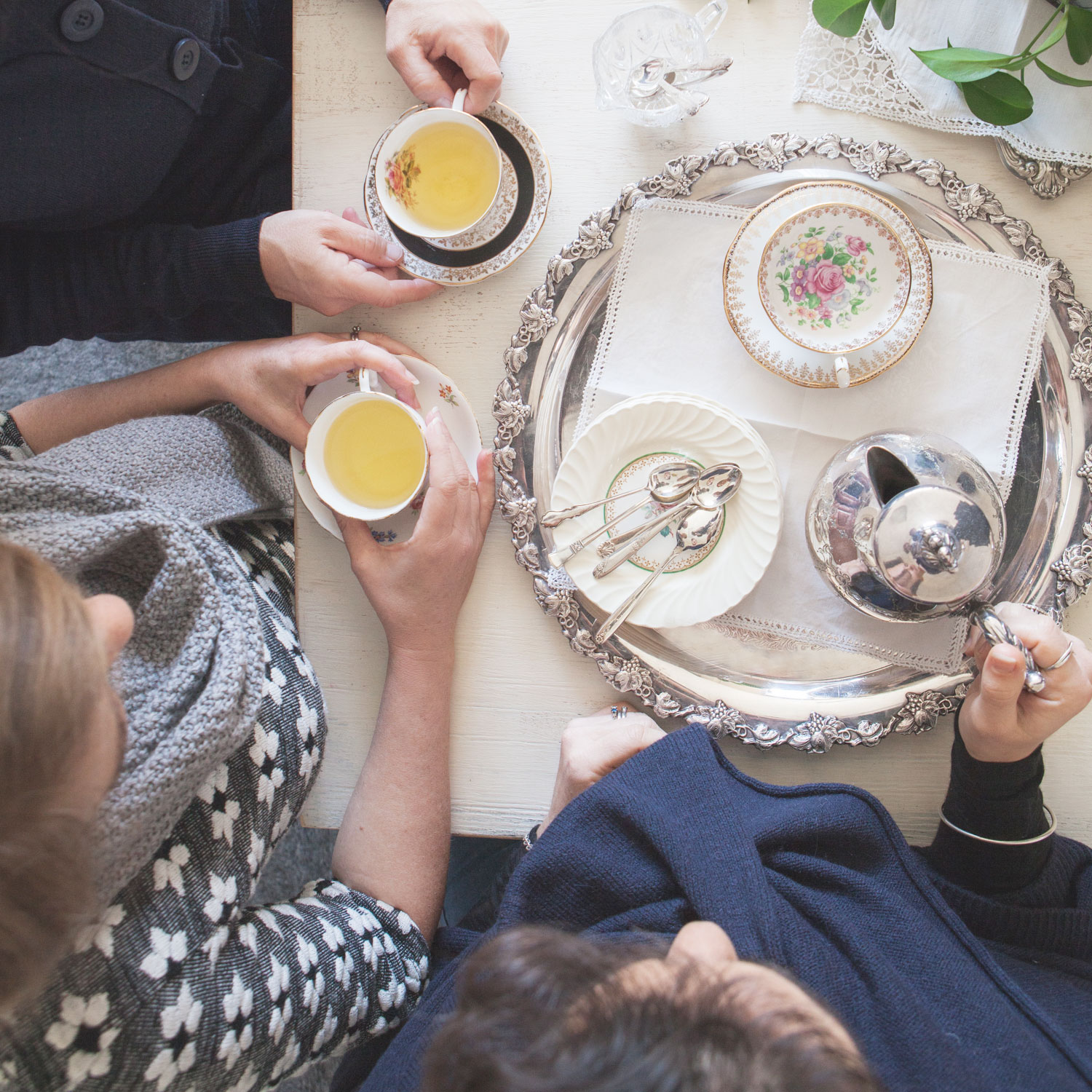 NEW! BESTOW ORGANIC TEA RANGE
We are delighted to introduce you to the first in our new Bestow Organic Tea Range – two beautifully blended therapeutic teas Luminositea and Eternitea.
Luminositea and Eternitea will support healthy skin from within and the Bestow 'Time for Me' Tea Ritual we invite you to embrace, will further enhance your personal wellness journey.