Anzac biscuits recipe – gluten free
With Anzac day on our doorstep and because this year is the first time that its a long weekend, we decided to celebrate with a gluten free recipe for the famous Anzac biscuits! Traditionally of course the Anzac biscuit is made with rolled oats, in the recipe below we have achieved a very similar taste without the rolled oats.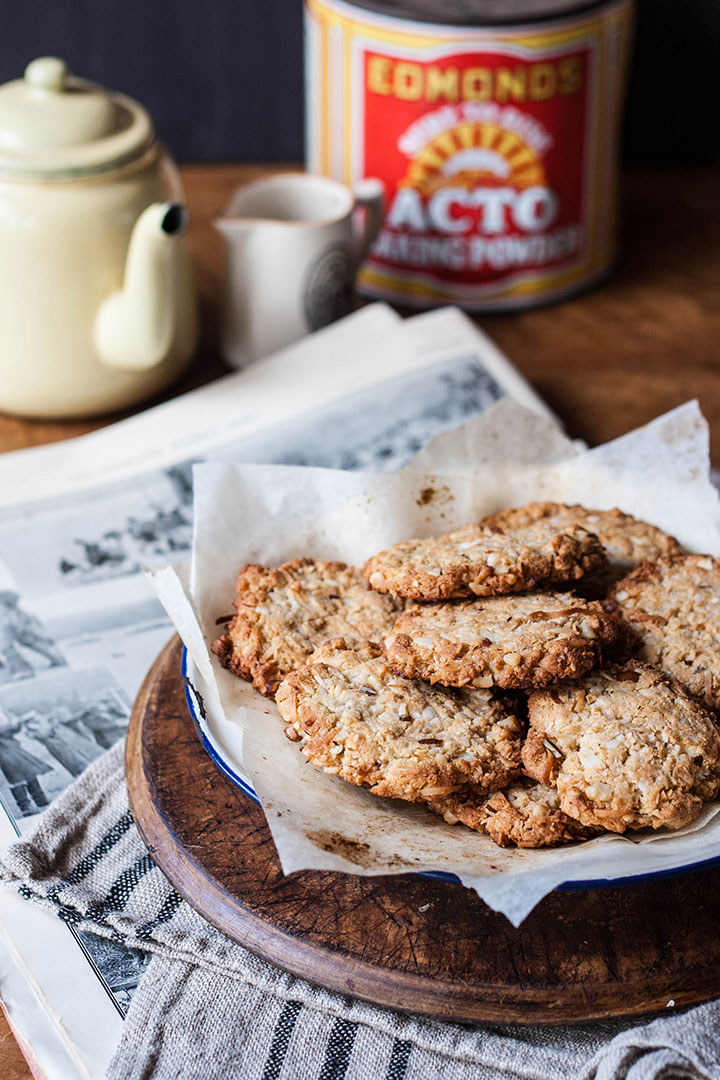 ANZAC BISCUITS RECIPE
2 cups almond meal
1 cup slivered almonds
1 cup macadamia nuts, chopped finely
2 cups coconut, desiccated
1 teaspoon vanilla extract
3/4 cup rice malt syrup (or honey)
1/2 cup coconut oil, melted
1 teaspoon baking soda
Preheat oven to 160 degrees celsius and line a large baking tray with baking paper.
Combine almond meal, slivered almonds, macadamia nuts, desiccated coconut and vanilla extract in a bowl and mix well. Place rice malt syrup and coconut oil into small bowl and mix. Add baking soda and stir well until dissolved. Pour liquid into dry ingredients and mix together until well combined.
Shape a tablespoonful of the mixture into a ball. They will be quite sticky so to press them flat, cover the bottom of a jar with gladwrap and press firmly down on to the cookie mixture ball until you have a nice flat shape. Place on the baking tray.
Bake for 10 minutes or until golden – make sure you keep an eye on your cookies as they brown quite quickly. The biscuits will be very soft when they come out of the oven so leave to cool for ten minutes before transferring biscuits to cooling rack to harden.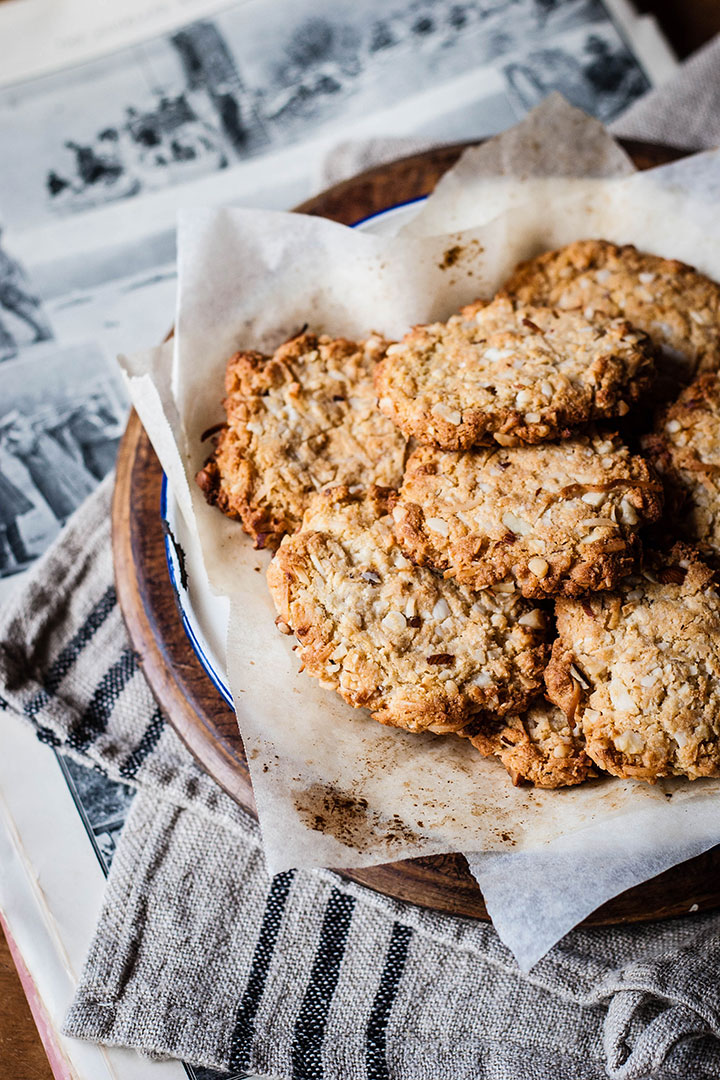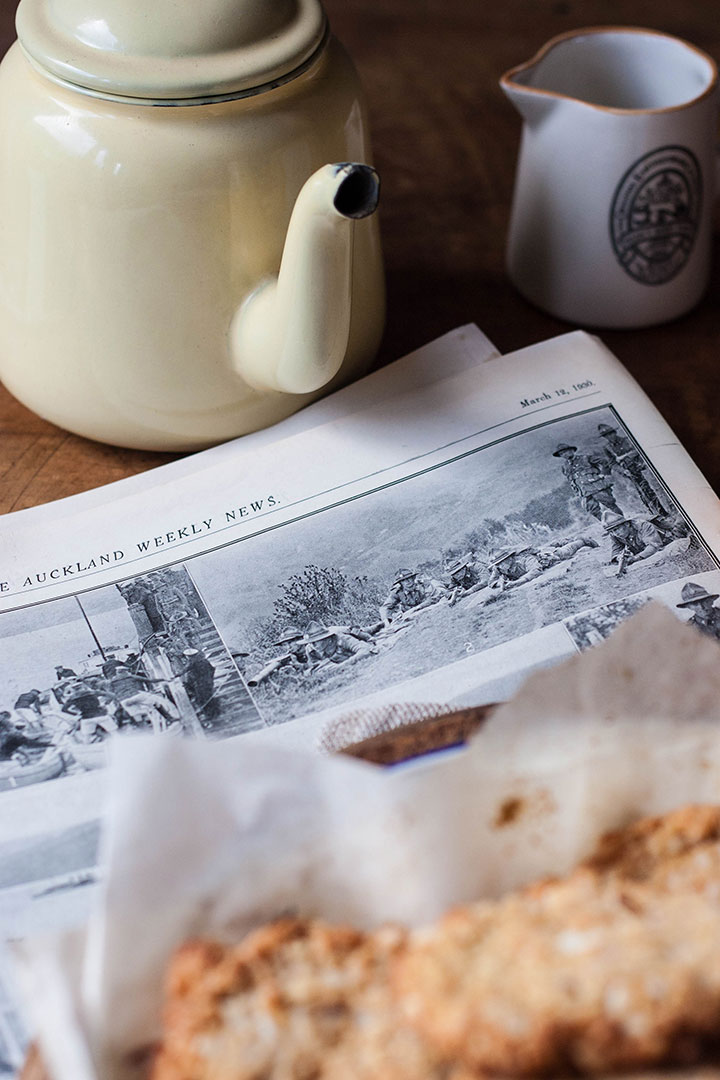 The traditional Anzac biscuit was a very common fund raising item during the war which is why it is associated with our ANZACS.