Bestow healthy easter egg treat!
Sheryl and I got together yesterday to make easter treats for the team at Bestow, we decided on a raw chocolate fudge outer with a chewy, soft caramel centre which we then rolled in a pistachio crumb. Possibly a little bit fiddly to make but we had fun and the end result is yummy!
In hindsight we should have done some progress shots but completely forgot as we were so involved in figuring out the recipe as we went.
I had found the gorgeous egg containers at a gorgeous Rotorua store – The Living Room Collective – a new favourite!
The recipe is a combination of two that are Bestow Treats I.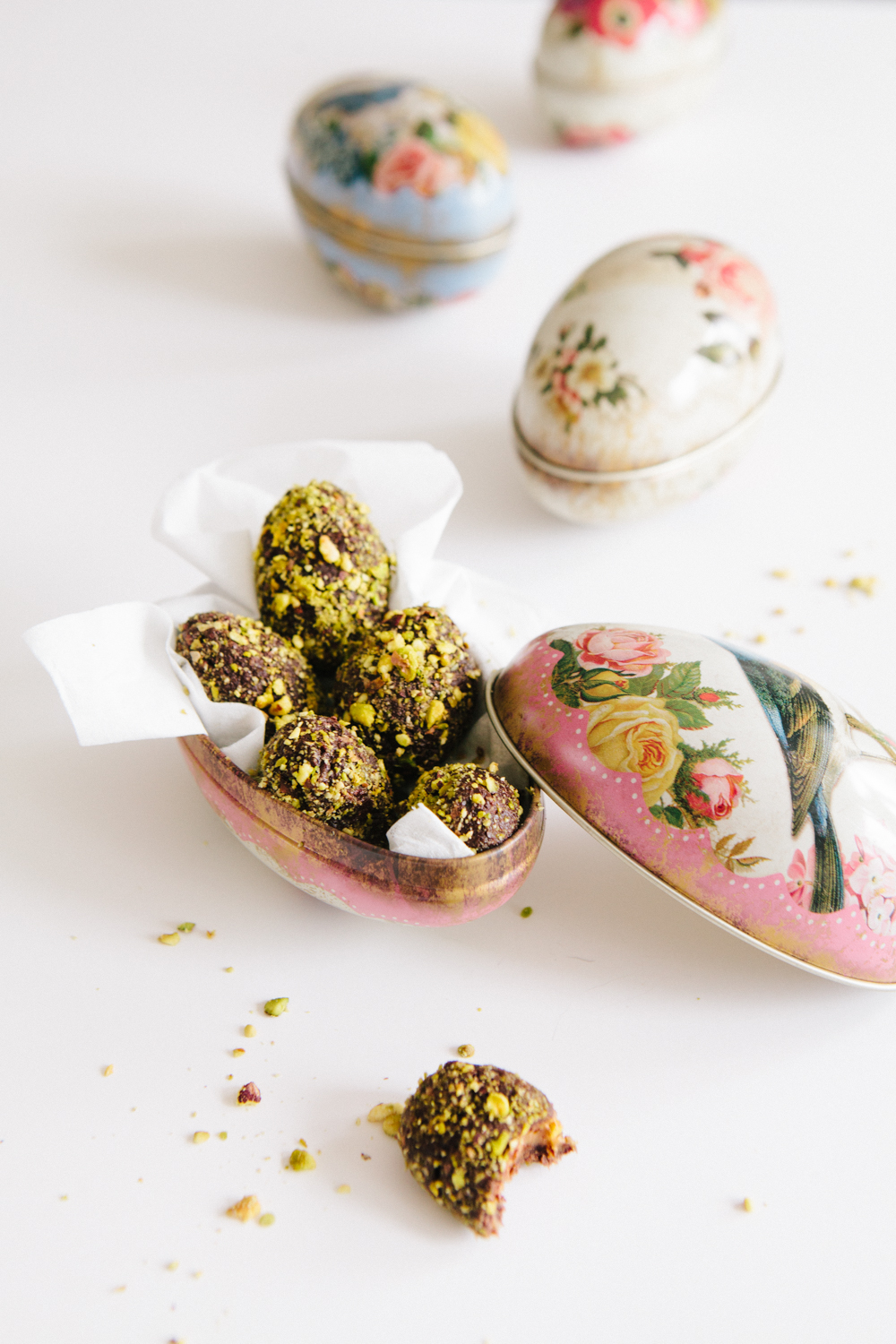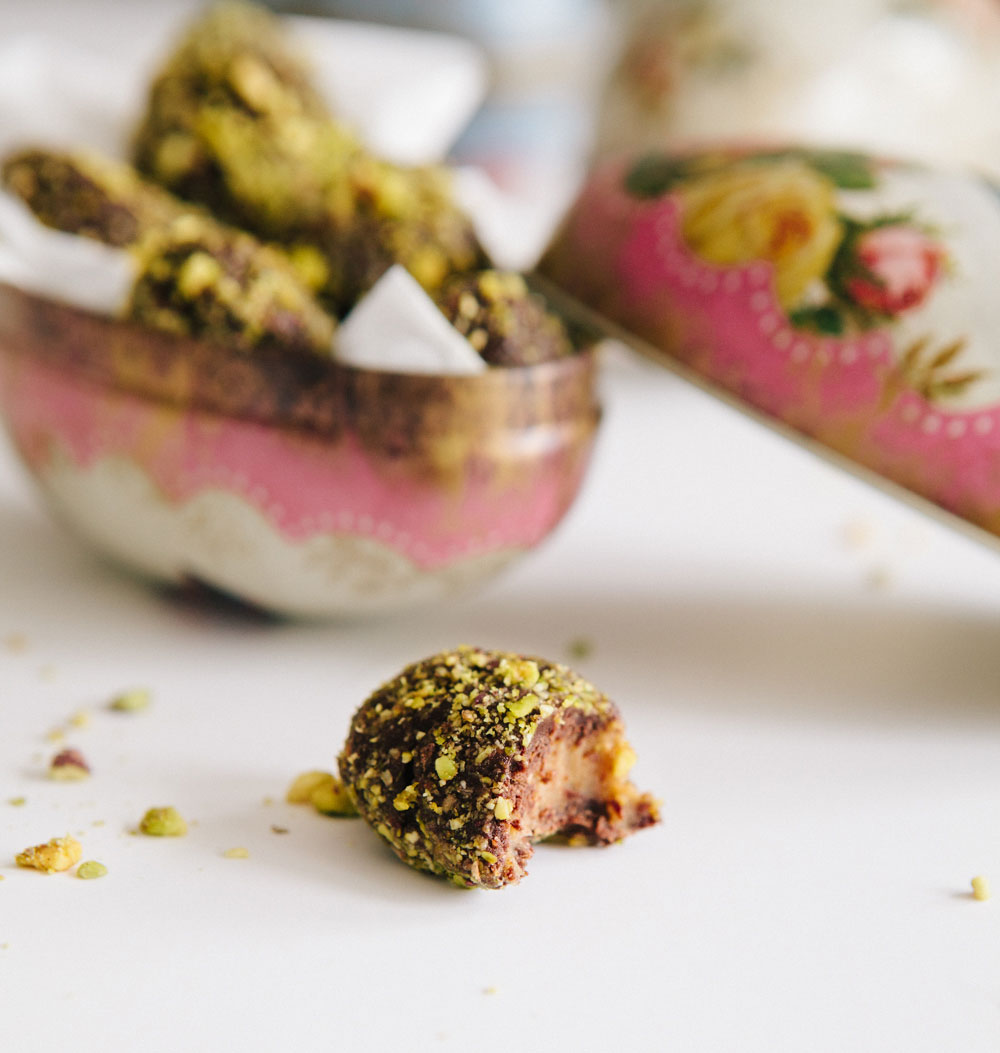 BESTOW EASTER EGGS RECIPE
Caramel Filling
1/4 cup of almond butter
1/4 cup of tahini
1/4 cup of coconut oil, melted
1/4 cup of 100% organic maple syrup
1/4 teaspoon of Himalayan or sea salt
Prepare the caramel filling by mixing together all the filling ingredients listed in a bowl. Place in the freezer for 10 minutes, stirring occasionally until it thickens uniformly.
Chocolate Outer
1/2 cup of shredded coconut
1/2 cup of cacao powder
1/2 cup of coconut oil, melted
1/2 cup of almond butter
6 pitted Medjool dates
1/2 teaspoon of vanilla extract
1/4 teaspoon of Himalayan or sea salt
Blend all of the ingredients in the food processor until it forms a dough.
Pistachio Coating
60 grams of Pistachio kernels
Blend pistachios in the food processor until they are chopped to a crumb consistency.
Assembly
Remove the caramel filling from the freezer and roll into small balls (about the size of an almond). Place on a tray lined with baking paper and put back into the freezer to harden.
Using your hands, press large teaspoonfuls of the chocolate outer mixture into small patties about 4cm in diameter. Remove the caramel balls from the freezer and working quickly, wrap the chocolate coating around the ball and shape it into a small egg. Roll in the pistachio crumbs and place on a tray to go back in the freezer. You will need to do a few eggs at a time, placing the caramel balls back into the freezer if they start to soften.
Leave the completed eggs in the freezer for at least half an hour to properly set. Makes approximately 15.
Gluten free / Dairy free / Refined sugar free