Bestow Easter Treats – Raw Cacao Bliss Balls
Bliss balls – probably the most photographed raw treat on the planet but still an awesome way to create a healthy treat with a variety of ingredients and in these ones we've added some fab Bestow Superfoods for an extra Easter boost!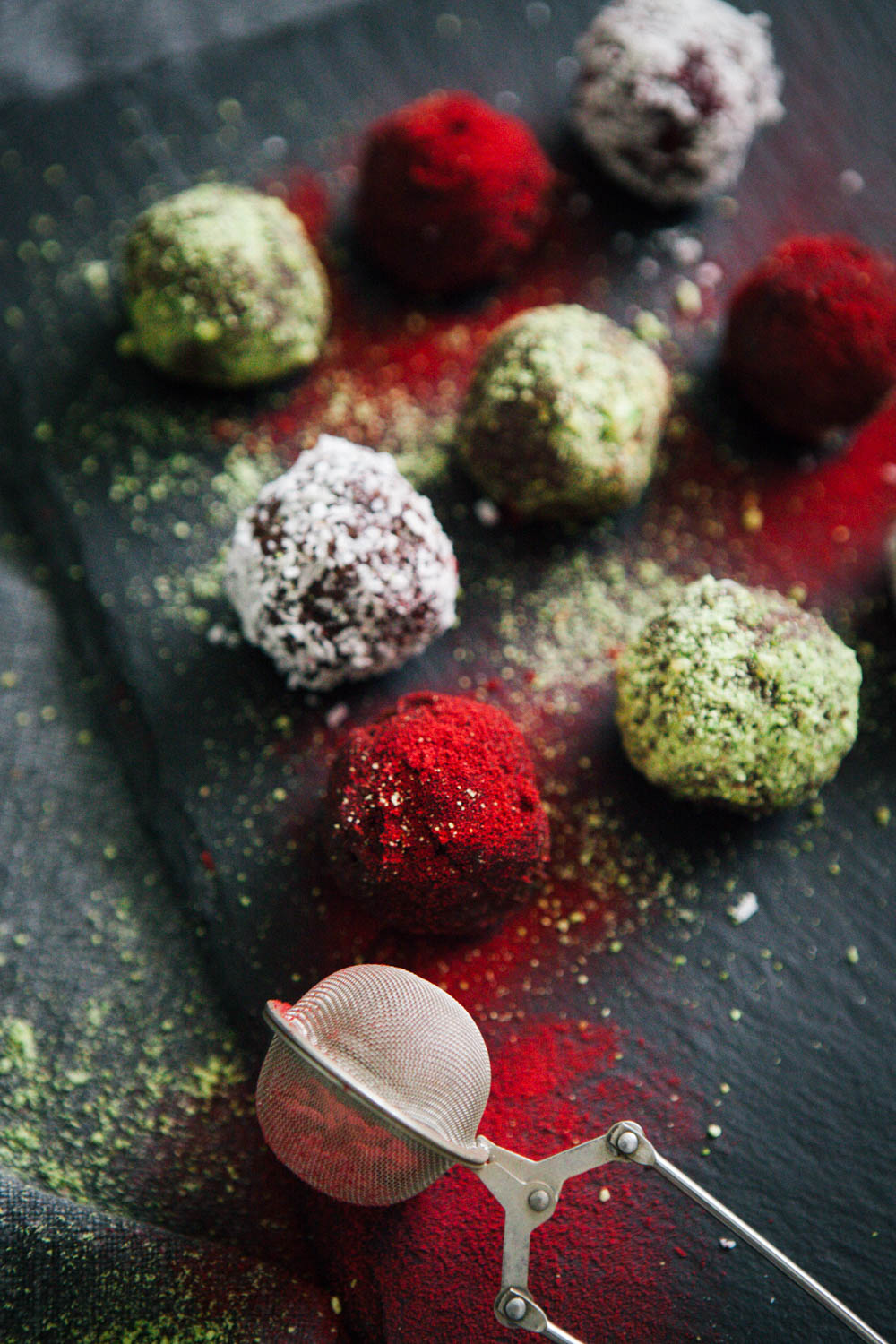 RECIPE
1.5 cups of dates, soaked for 30 minutes in hot water then drained
2 tablespoons of cacao powder
2 tablespoons of almond meal
2 tablespoons of coconut oil, softened
1 teaspoon of pure vanilla essence
1-2 teaspoons of Bestow Berry Beautiful Powder (optional)
1 teaspoon of Bestow Beauty Powder (optional)
1 tablespoon of Bestow Beauty Plus Oil (optional)
1/2 teaspoon of cinnamon
Pinch or two of himalayan salt
Blitz all of the above ingredients together in a food processor or bullet. Scrape out into a bowl and add the following:
2 tablespoons of organic dried cranberries
1 tablespoon of cacao nibs
Stir all together, place in the fridge for 30 minutes to firm up to make it easier to roll them. Then we have rolled a tablespoon of the mixture and coated with one tablespoon of pistachios – blitzed to fine crumb, 1 tablespoon of dried raspberry powder (available from organic or health food shops) and 1 tablespoon of unsweetened dessicated coconut.
Store in the fridge or freezer. Happy Easter!!