Luminositea – the organic tea blend for glowing skin
Luminositea is a blend of organic white and green tea. It has a pale colour and a gentle flavour.
Green tea contains a particular family of antioxidants, which have been scientifically proven to increase the hydration of the upper layers of the skin. This enhances enzyme action and increases natural moisturising factors by three times their normal level.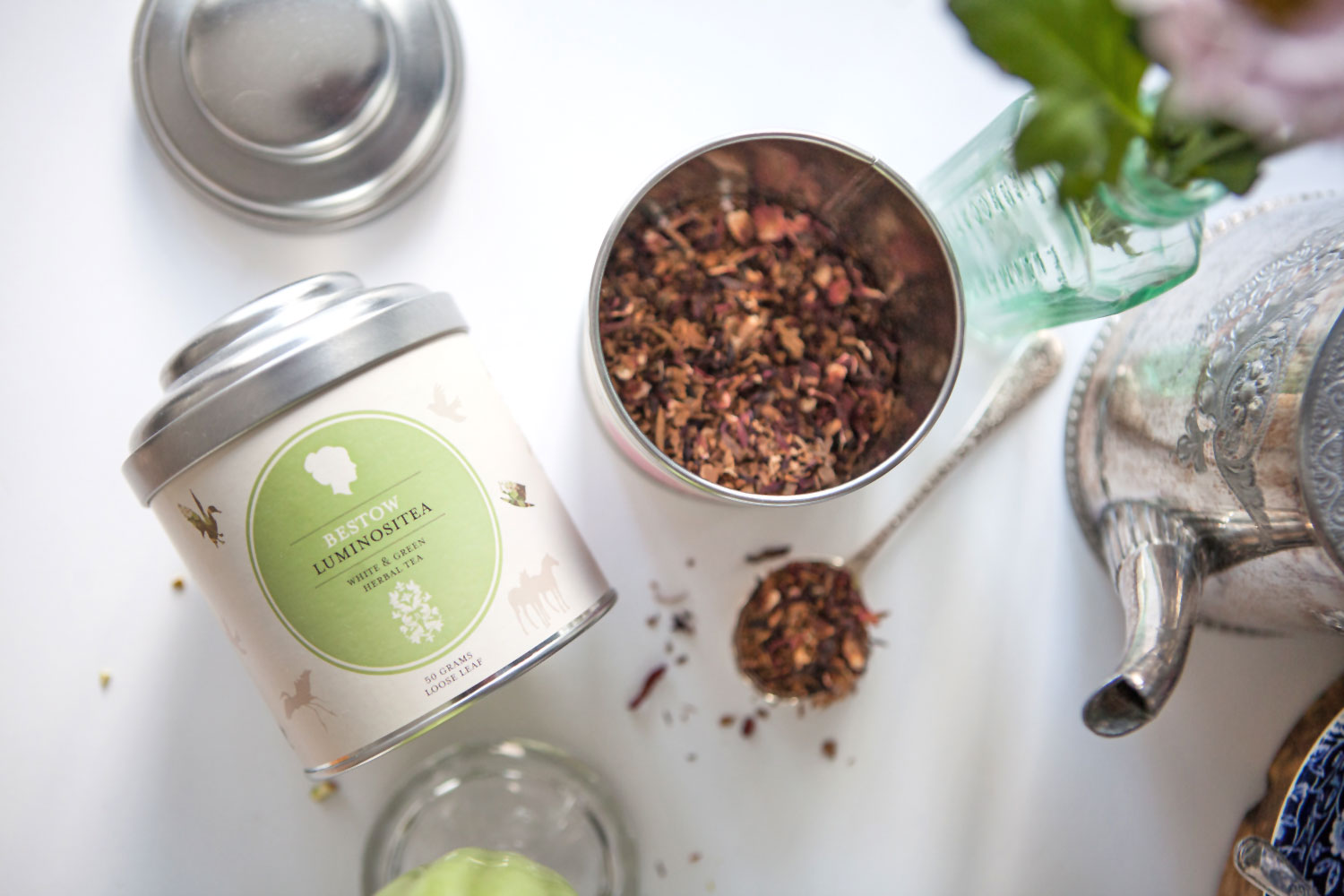 White Tea is even more amazing! Only the tender young tips of the plant are used are for white tea, meaning it contains everything the green tea contains, but in significantly higher levels.
For these reasons, white tea is particularly useful for anti-aging. It prevents the breakdown of collagen and elastin in the skin as well as improving hydration.
A supple, hydrated skin reflects the light which gives healthy skin its luminous glow. This is why the blend is called luminositea.
Drink Luminositea in the morning, to help you skin remain hydrated and glowing all day.
BESTOW TEA INFUSERS
These cute but practical tea infusers are just what you need for your Bestow tea collection, perfect for the one cup brew.