Jenny Barrow Trials New Bestow Berry Beautiful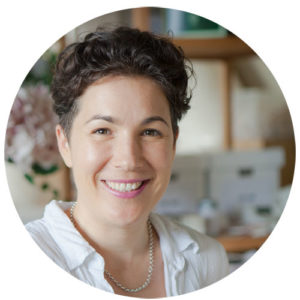 Jenny Barrow is an inspiration to all of us at Bestow HQ. She lives and breathes wellness and mindfulness and we have witnessed her extraordinary transformation from a severely congested acne-challenged skin to beautiful, clear skin which glows everyday.She is a vital part of our team, assisting Janine and working as a valuable skincare trainer and consultant.As a connoisseur of healthy food we were very interested to get Jenny's feedback on the new Bestow Berry Beautiful smoothie booster.
I love having smoothies all year round so I was so excited to try the new Bestow Berry Beautiful. I quickly realised this was not just another superfood blend but a hero ingredient.
I have tried many blends and powders in my smoothies over the years but have found that they either have ingredients that are not desirable or have a terrible taste that needs to be 'hidden'. This simple blend of fruit and other super-foods such as chia make for a powder that is incredibly good for me with no nasty ingredients or added sugar.
There is no need to hide it with other stronger flavoured ingredients as the berries are a beautiful flavour on their own and provide me with high amount of anti-oxidants, Vitamin C and other nutrients, essential for keeping my skin healthy and glowing.
The ground chia seed in the mix provide high quality fibre, helping to ensure a healthy bowel. For someone like me with a skin that is easily congested, I struggle to find powders or blends to add nutrients to my breakfast without compromising my skin, however I can confidently say that Berry Beautiful only provides my skin with the nutrients it needs and not unwanted congestion!
Since using Bestow Berry Beautiful in smoothies, porridge, overnight oats and mixed into yoghurt I have found that the added fibre has definitely helped improve the health of my bowel and my skin has continued to go from strength to strength with the nutrients it needs being provided daily.