Kumara and boysenberry cake – gluten free
Here's a stunning cake recipe from our recipe journal – Bestow Treats II. Here at Bestow we adore this cake, it embraces New Zealand food with the use of kumara and berries, is easy to make and tastes delicious. Make it for Christmas day just to be different or make it to take to pre Christmas celebrations, it's also great as a dessert.
Now that berry season is upon us, use fresh berries rather than frozen.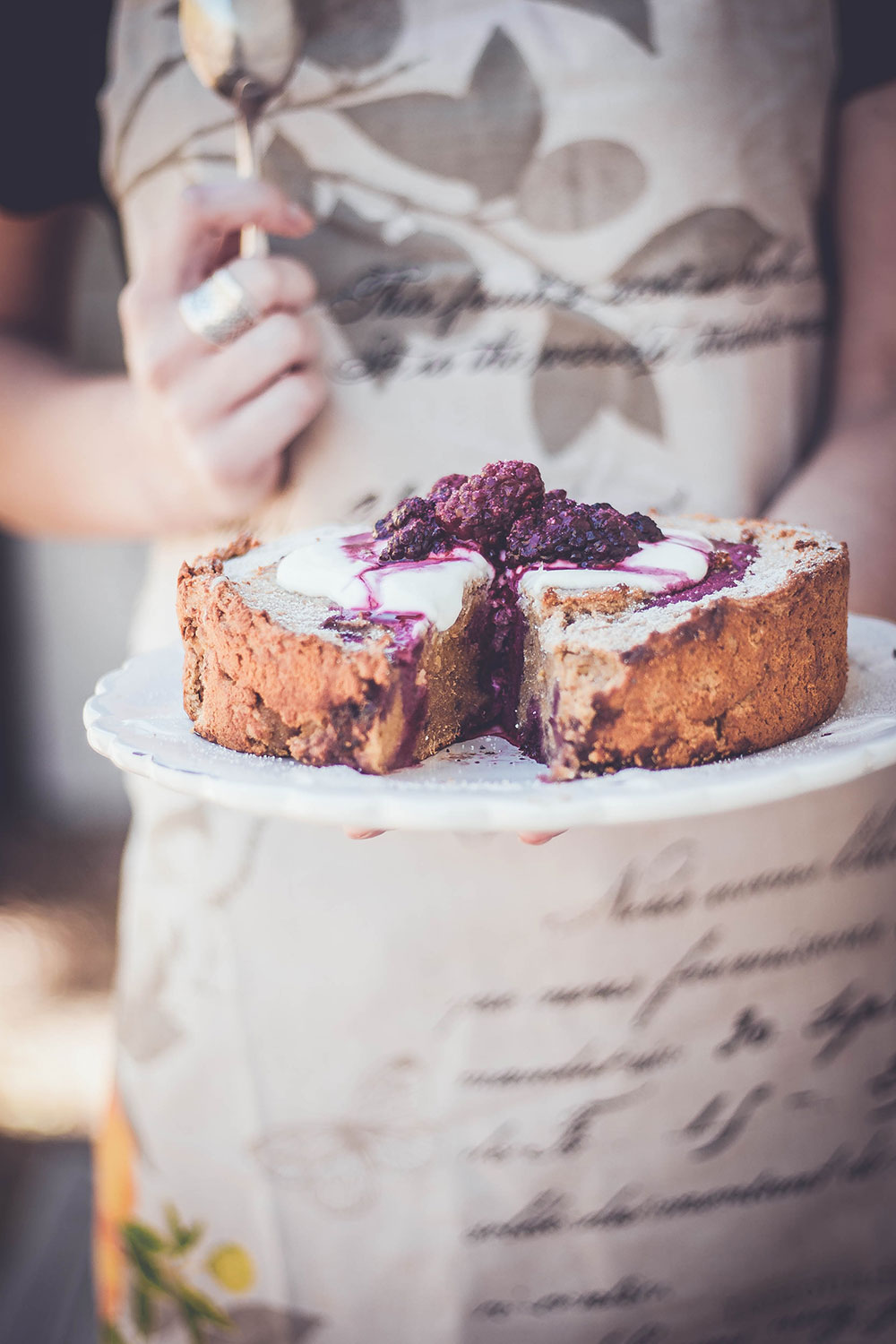 3 cups of almond meal
Pinch of Himalayan or sea salt
1 teaspoon of baking powder
1 1/2 teaspoons of cinnamon
1/2 cup of coconut sugar
1/4 cup of macadamia or coconut oil, melted
1 teaspoon of vanilla extract
3 eggs, lightly beaten
3 cups (500g) red kumara (sweet potato), mashed or pureed
1 cup of boysenberries, fresh or frozen
Preheat oven to 150 degrees celsius.
Line the base of a round, springform 23cm (9 inch) cake tin with baking paper.
In a large bowl mix together dry ingredients. Add oil, vanilla, eggs and kumara. Mix well. Fold through boysenberries until colour is just starting to run.
Spoon mixture into cake tin and smooth out. Bake for 1 hour and 20 minutes until top has browned.
Remove from the oven and allow to cool in the tin for 15 minutes. Remove from the tin and allow to cool for a further 15 minutes.
Slice and serve with coconut yoghurt (dairy free) or whipped coconut cream.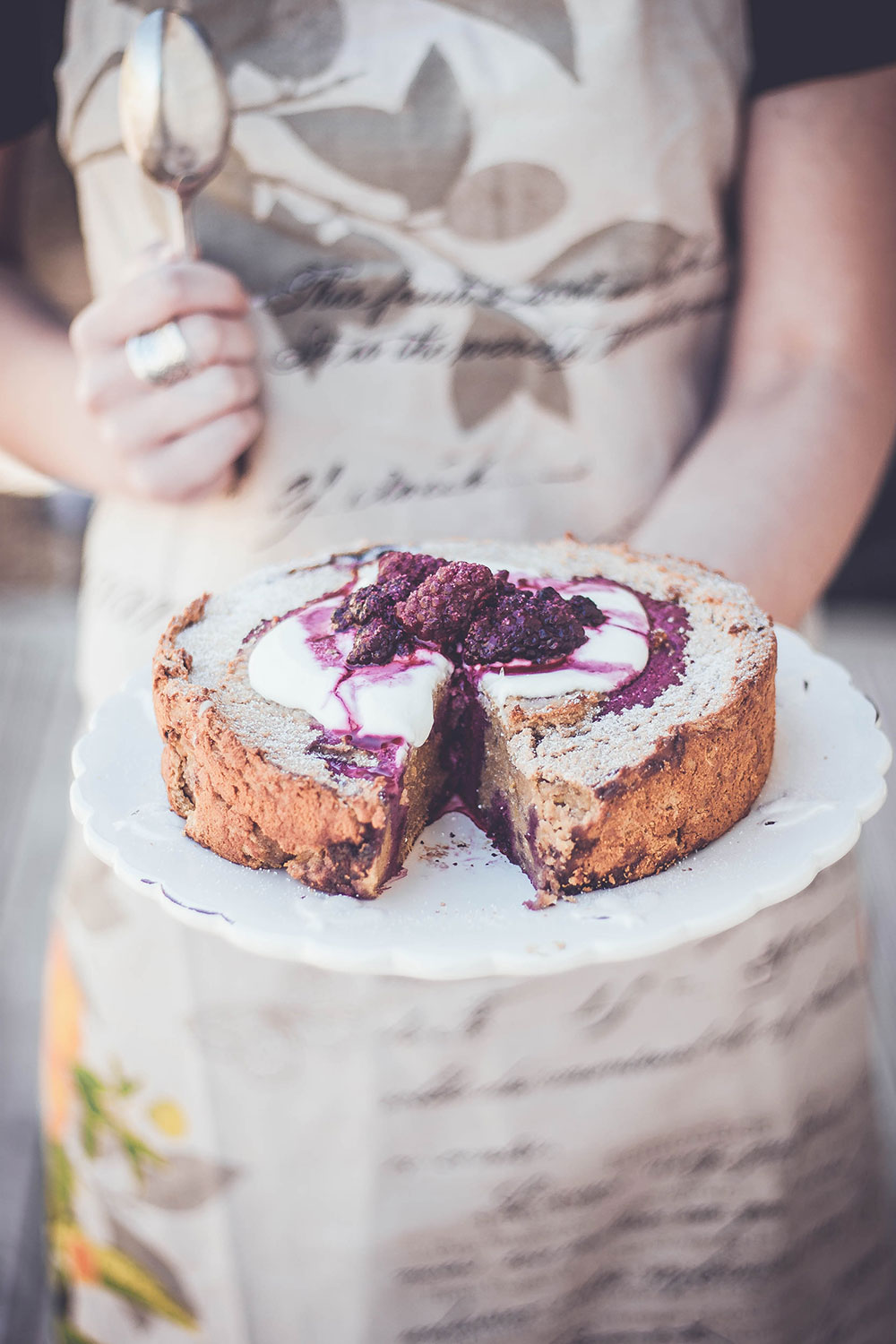 ---
BESTOW TREATS II is a gluten free, dairy free, refined sugar free recipe book available from Bestow stockists (see stockists tab in our menu above).