TEN MINUTE ZUCCHINI WRAPS RECIPE
In our latest recipe book SAVOUR, vegetables are the heroes of every dish. This recipe is a special favourite because it's simple, fast and delicious with the added bonus that you will never want to purchase supermarket wraps again! All our recipes are gluten free, dairy free and refined sugar free too.
At our recent conference Kevin (my husband) did all the catering from SAVOUR and made these wraps for 100 attendees!
They will keep in an airtight container in the fridge for several days so that you will have an easy meal at the drop of a hat. They can also be frozen for a later date.
Are you sold yet?? Get making them, you'll love them 🙂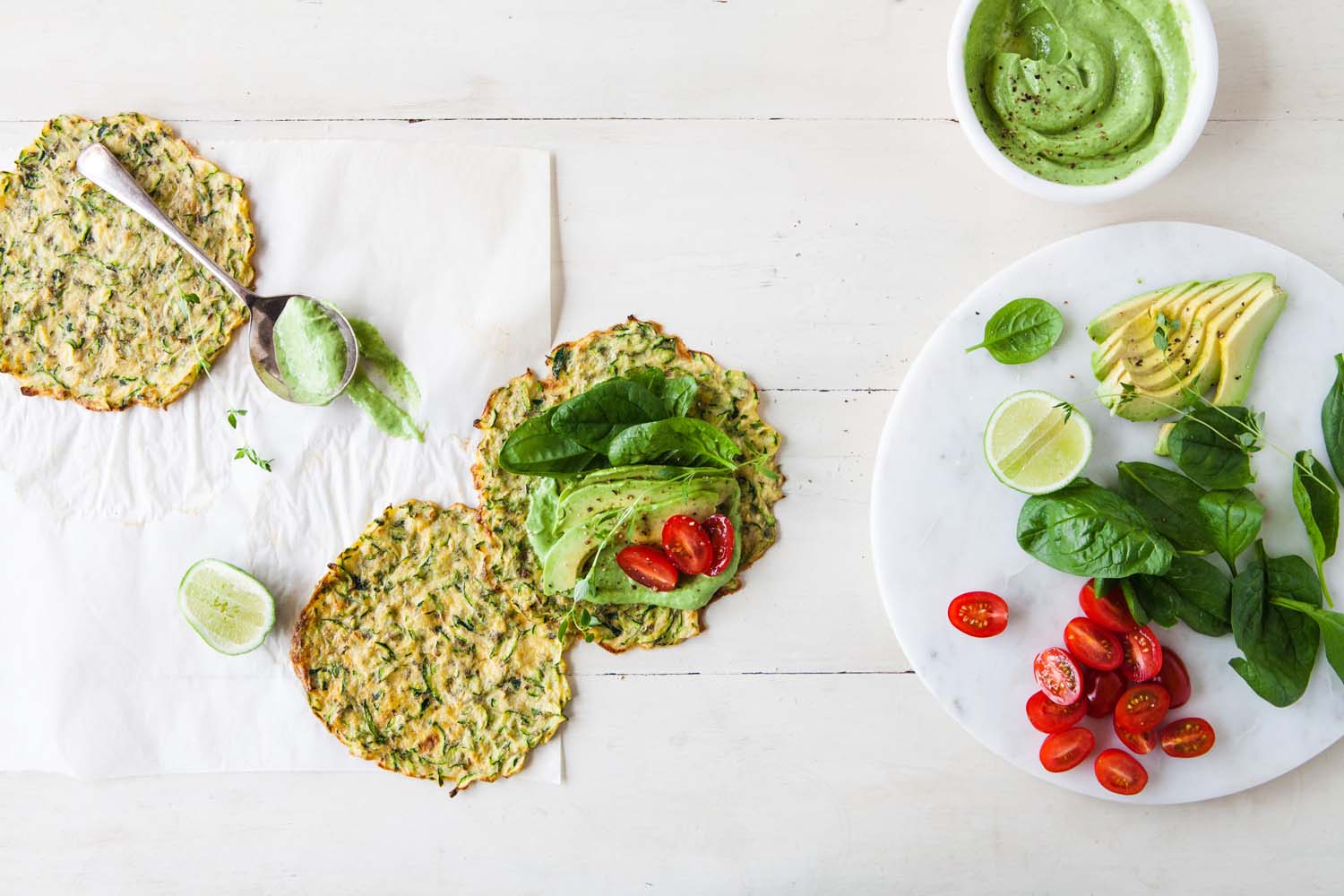 SAVOUR RECIPE – TEN MINUTE ZUCCHINI WRAPS
Makes 4
2 zucchini, grated
1⁄2 teaspoon of Himalayan or sea salt
1 large egg, beaten
1⁄4 teaspoon of cumin, ground
1 1⁄2 tablespoons of rice flour
1 tablespoon of Italian parsley, chopped
Preheat oven to 200 degrees celsius. Sprinkle the grated zucchini with salt, stir and place in a sieve over a bowl. Rest for 5-10 minutes and then gently press to remove excess liquid.
Add the zucchini to a large bowl and mix in the remainder of the ingredients. Cover the oven tray with baking paper. Scoop about 1⁄2 cup of mixture and press down to form a thin circle about 10cm in diameter. Repeat for the remainder of the mixture.
Bake wraps for about 25 minutes, or until the wraps look crisp and brown around the edges. Let them cool for 10 minutes and then peel of the baking paper.
Top with your desired filling and wrap! Also great for using up leftovers or serving unfilled with soup.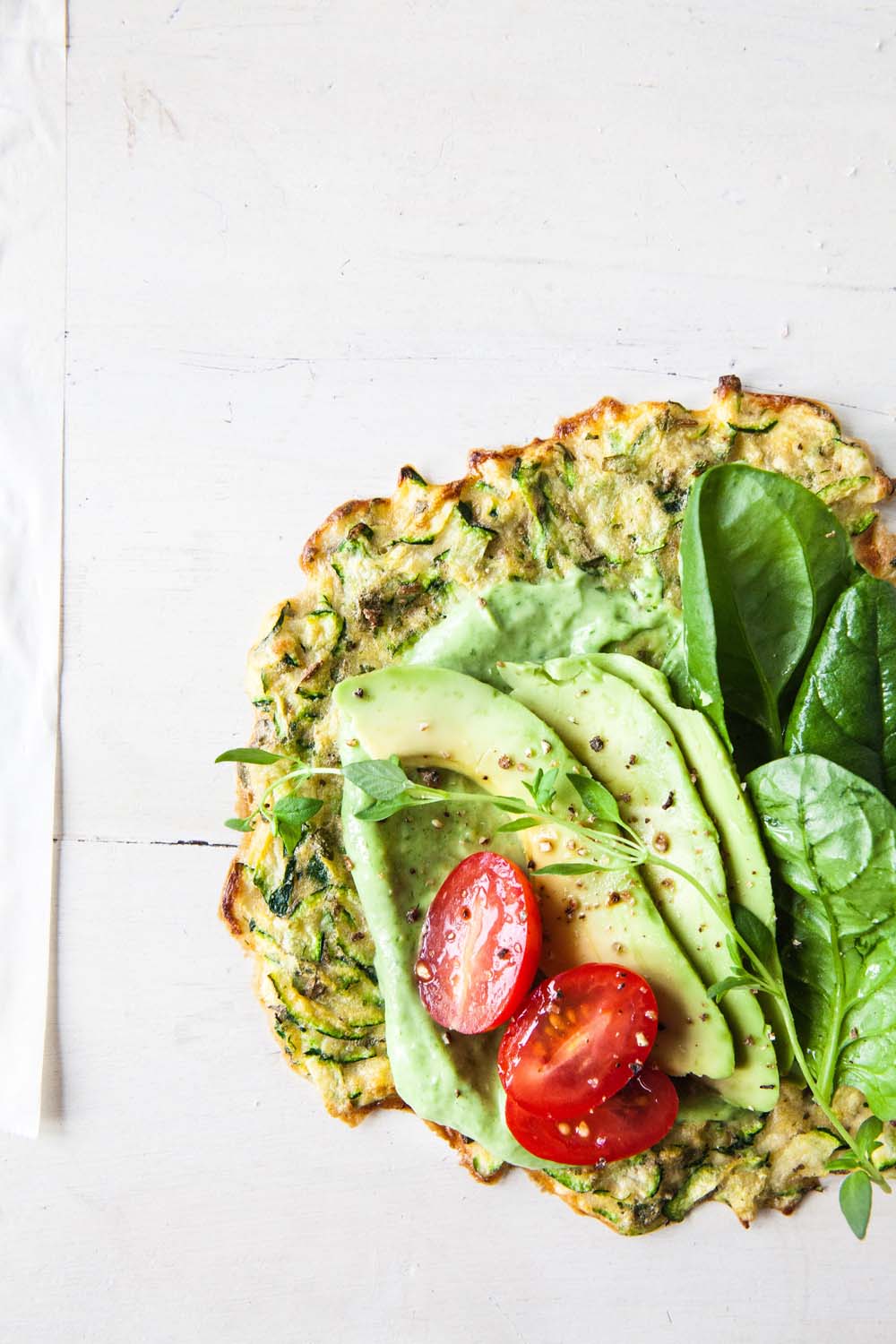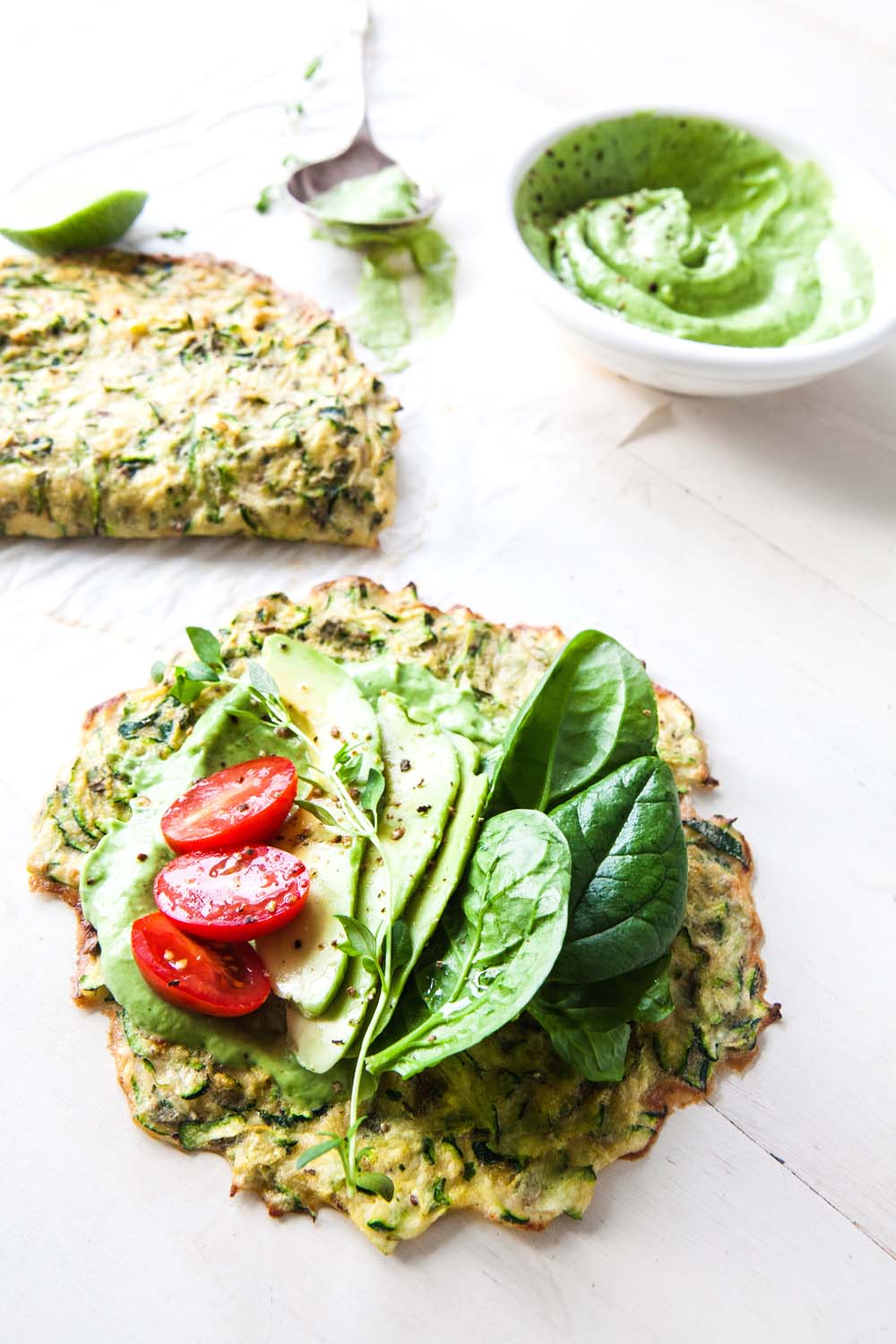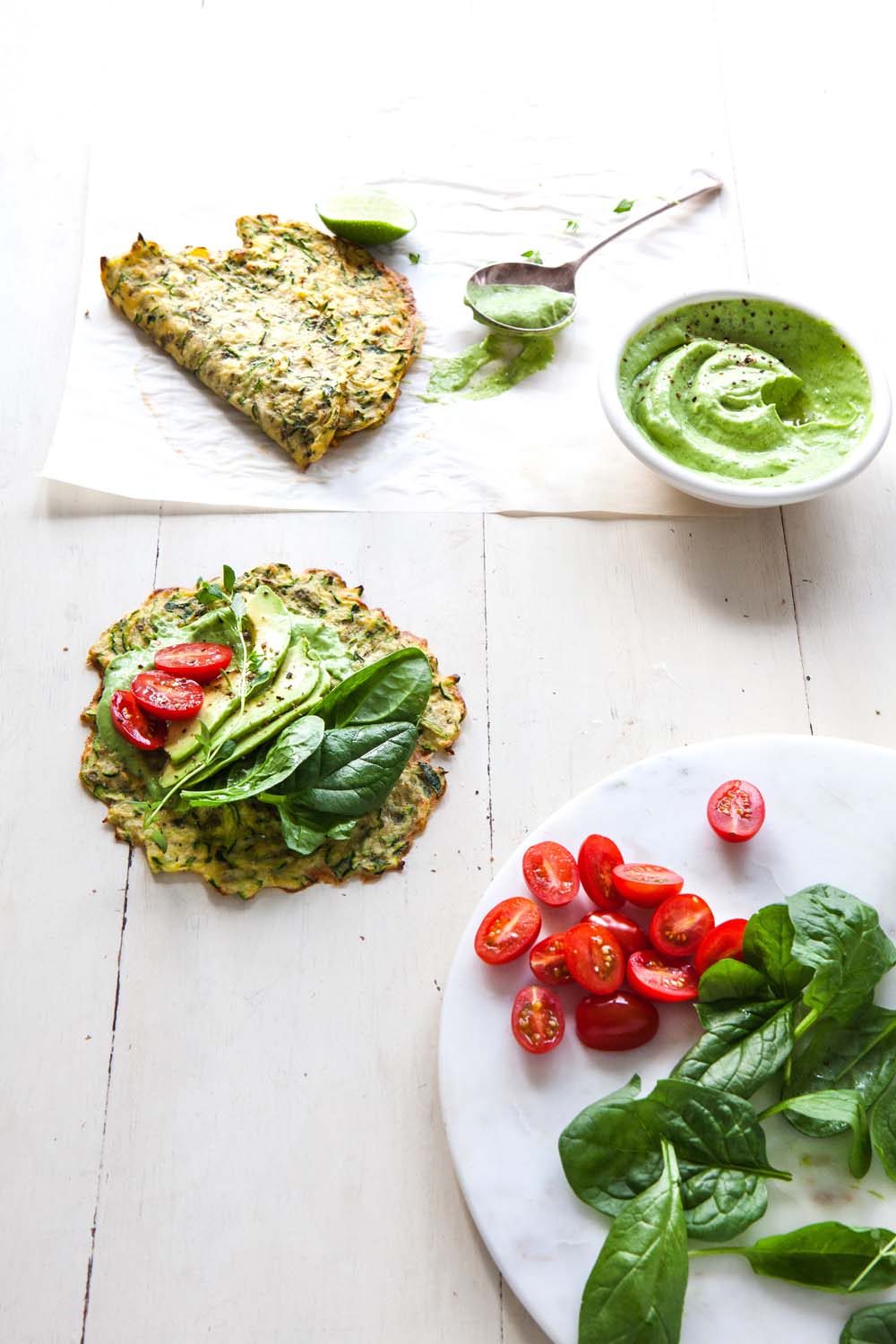 MEET THE CREATORS
SAVOUR is a creative collaboration between New Zealand's leading dermo-nutritionist, Janine Tait, and photographer, designer, food-guru and breast-cancer survivor, Sheryl Nicholson.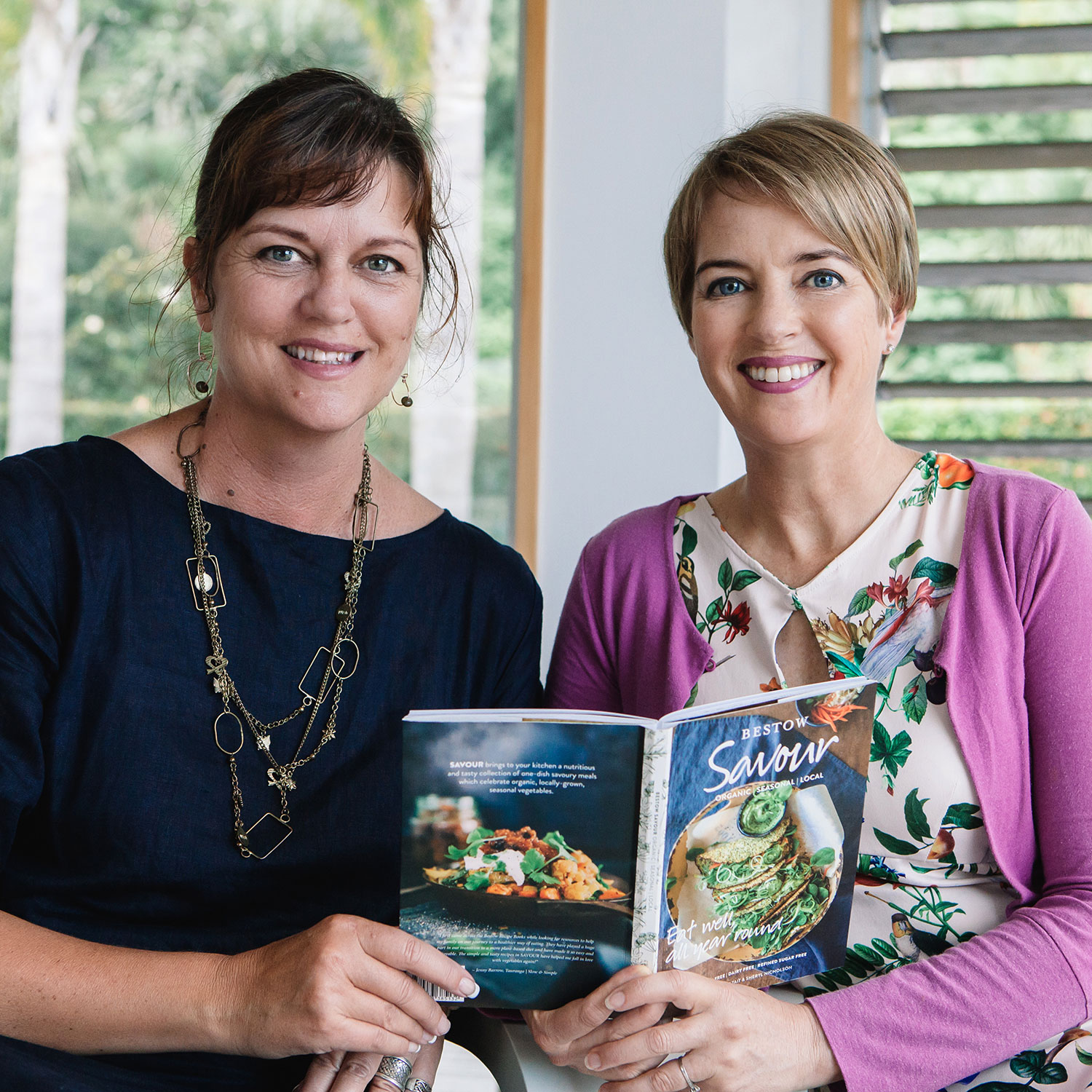 "At Bestow, we are committed to working from within to achieve beautiful skin, total body health and an energised, meaningful life. Vegetables are the unsung heroes in our modern diets and with SAVOUR we are on a mission to change that. These beautiful recipes make it easy to put a tasty, nutritious meal on the table based on seasonal vegetables." ~ Janine & Sheryl