YES I REALLY DID SAY GREEN SPLIT PEA SOUP!
You may be like me and think ugh, split peas and get that instant furry taste in your mouth but I am pleased to say this soup is nothing like that! It is simple, tasty, and warm – perfect winter fare. I love making double then freezing half so you always have some on hand for those really bitter cold days.
This recipe is in Bestow Within II and I have added the dukkah from Bestow Savour to it for and extra taste sensation 🙂 You will also see that we have cleverly added Bestow Beauty Oil to the swirl of oil on the top for added nourishment.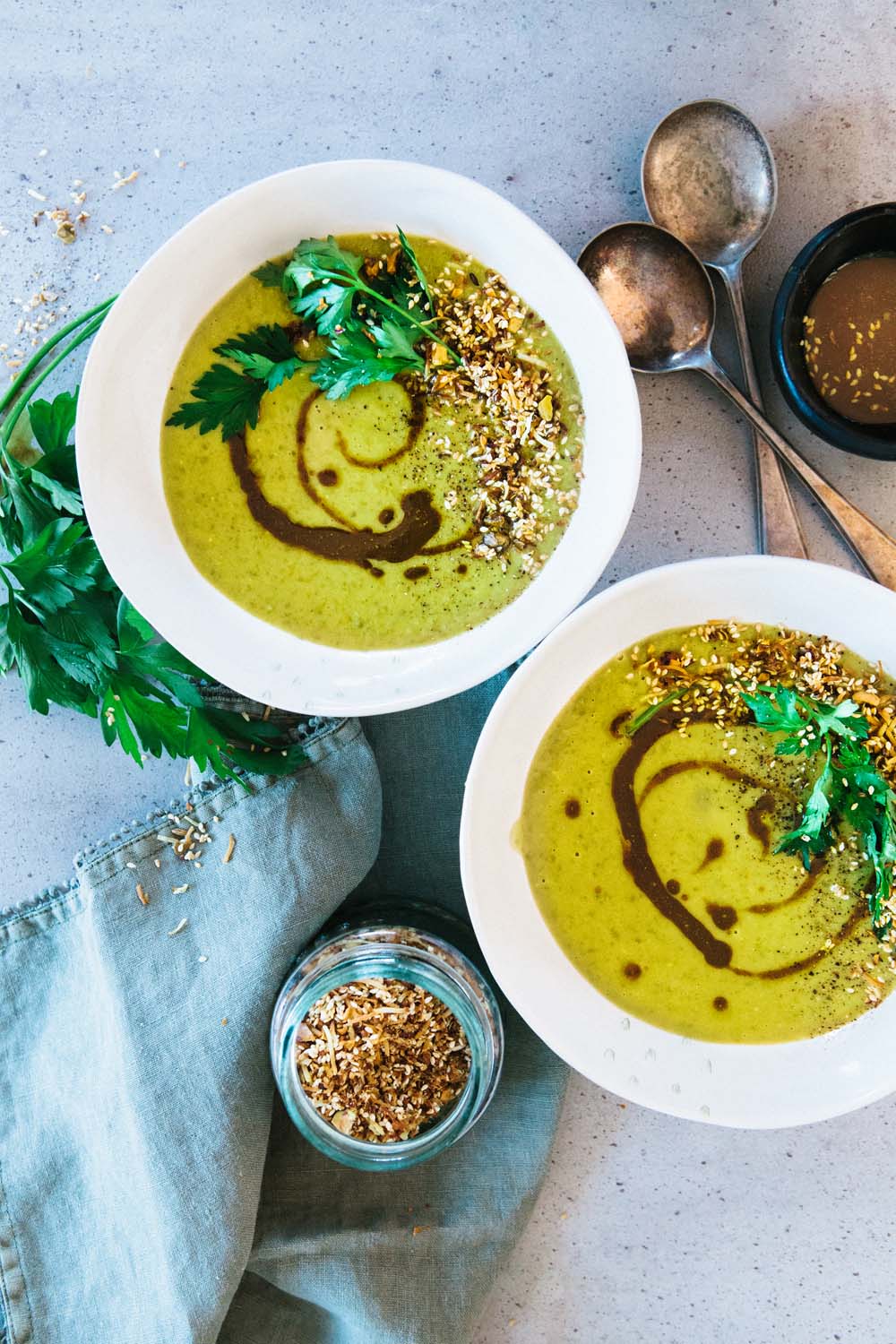 CURRIED SPLIT PEA SOUP RECIPE
2 tablespoons of coconut oil
1 onion, chopped
2 cloves of garlic, chopped
1 teaspoon of curry powder
1 litre of vegetable stock
1 1⁄2 cups of organic green split peas, rinsed well
1⁄2 400g can of organic coconut milk (or more if you prefer)
Himalayan or sea salt and pepper
Coriander, for garnish
For the Curry-Spiced Ghee Oil:
1 tablespoon of coconut oil
2 teaspoons of curry powder
1 tablespoon of Bestow Beauty Oil (optional)
Combine the coconut oil, onion, garlic, and curry powder in a large saucepan over a medium heat. Stir regularly until the onion and garlic soften (about 5 minutes). Add the vegetable stock and split peas and simmer, covered, until the peas are tender (about 45 minutes).
In the meantime, heat the tablespoon of coconut oil in a small saucepan over medium heat. When hot, stir in the curry powder and sauté for 1 minute. Remove from heat and set aside.
Once cool you can add your Bestow Beauty Oil.
When the split peas are  finished cooking, remove the saucepan from the heat, stir in the coconut milk and salt and puree in a blender. Add more salt to taste.
Serve drizzled with the remaining curried coconut oil, sprinkle with coriander leaves and freshly ground black pepper.
Serves 4 to 6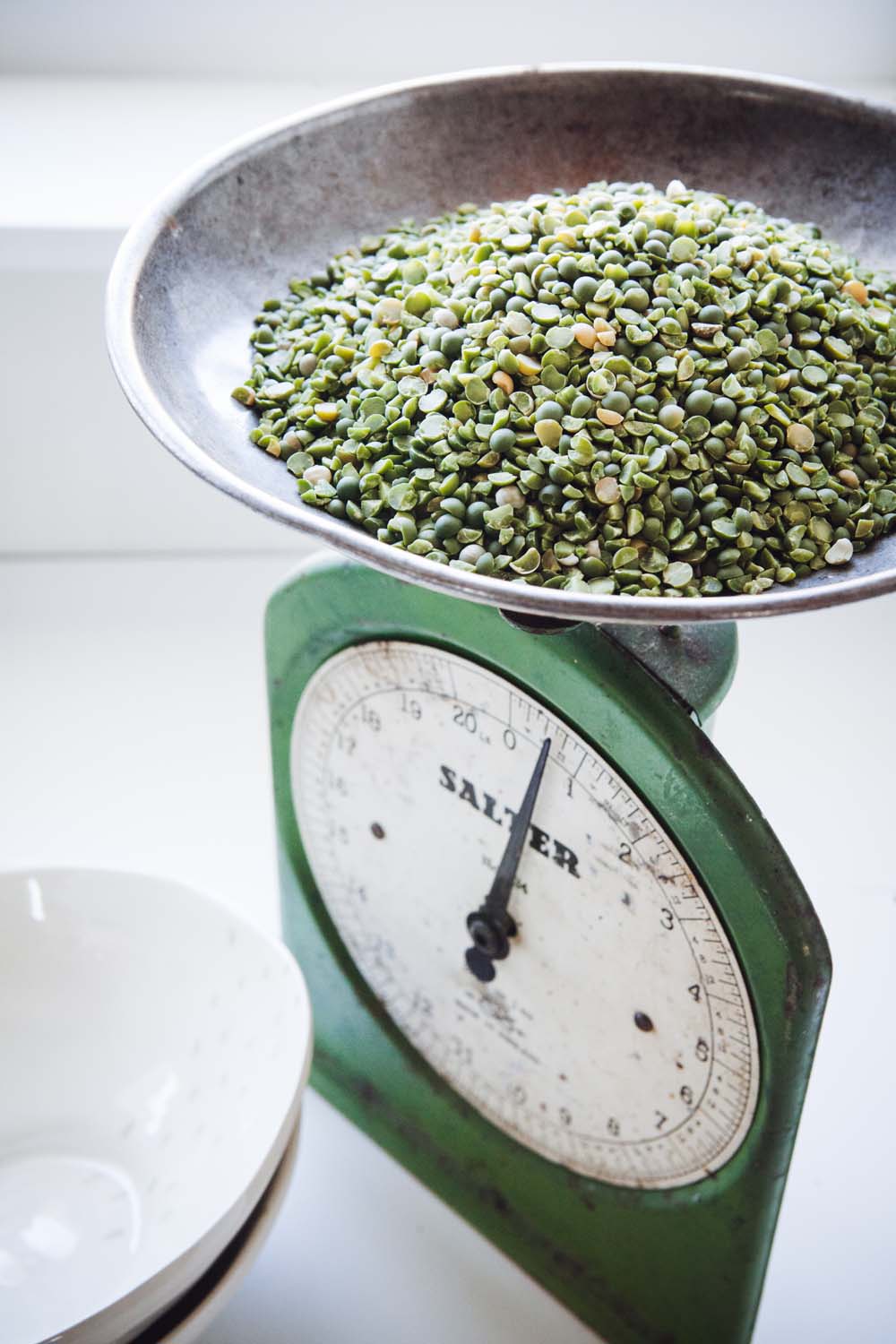 Split peas maybe small but from a nutritional perspective, they're big! Being a very good source of dietary  fibre means that they can help lower cholesterol levels and assist the body in eliminating toxins that can lead to dull, lifeless skin. Split peas also help manage your blood-sugar levels by offering steady, slow-burning energy and preventing peaks in your blood-sugar that can result in the glycation (matting) of your precious collagen  fibres. To top it o  they contain good amounts of important minerals and B vitamins.