Bestow Pesto!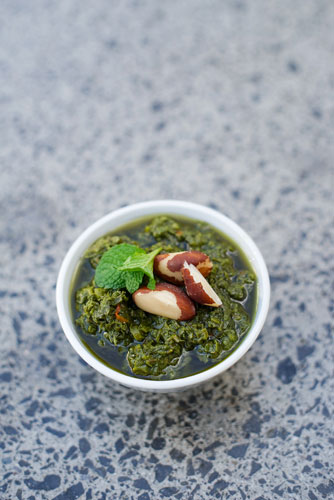 Ingredients*
2 cups green herbs – basil, parsley, kawakawa or coriander
1/3 cup brazil nuts
4 cloves garlic
1/3 cup sunflower seeds
1/3 cup pumpkin seeds
2/3 cup Bestow Beauty Oil
4 tablespoons lemon juice
1/2 teaspoon sea salt
2 teaspoons kelp flakes
Pan fry nuts and seeds lightly, remove from the heat before they get brown. Place green herbs and oil in a blender. Add garlic, nuts, salt, kelp flakes and lemon juice. Blend together. This recipe can be made with various combinations of ingredients to target different therapeutic properties. For example, using coriander and Bestow Beauty Oil makes this blend particularly beneficial for heavy metal detoxification.
Use as a dip for vegetable sticks or to spread over your favourite healthy bread or cracker.
* Organic produce is preferable but not essential.