How to make almond milk and skin benefits
Almond milk is a great alternative to cows milk and it is delicious, especially when made fresh. Almond milk contains loads of vitamin E, the most important lipid-soluble, membrane bound antioxidant in our bodies. Vitamin E has been shown to improve the barrier function of our skin making it stronger and more resilient.
Almond milk is so easy to make too and you can add some yummy spices and flavours to it if you wish like cinnamon, nutmeg, honey, vanilla.
It's helpful to have a nut milk bag to strain it through which you can buy at health stores or online. Otherwise cheesecloth will work very well.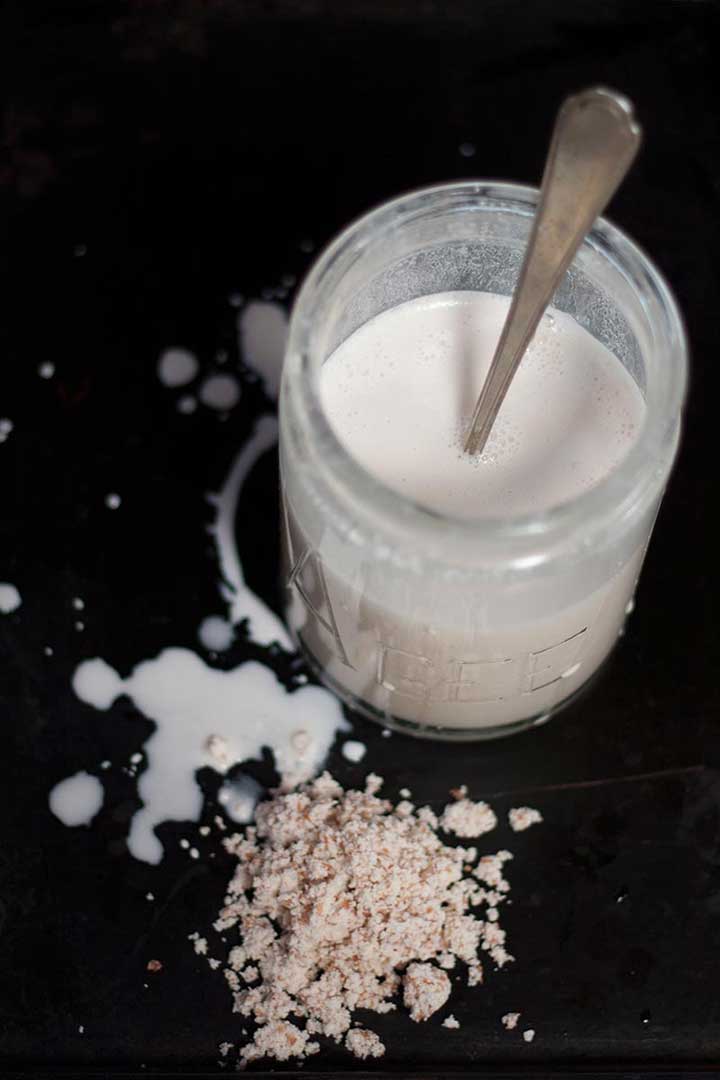 ALMOND MILK RECIPE
INGREDIENTS
1 cup of raw, natural, organic almonds
2 cups of fresh water
DIRECTIONS
Soak the nuts in the water for 4-8 hours depending how much time you have. Drain the water off and add another 2 cups of fresh water. Blitz in a blender until nice and creamy. Strain into a large jar using a nut milk bag, squeezing out as much milk as you can.
You now have almond milk and a nice almond meal by product that you can freeze and use as a base for tarts etc. Easy peasy! Store in the fridge for 3 – 4 days.