Festive Rocky Road – simple, easy, healthy!
This recipe is a firm favourite from our latest food journal BESTOW TREATS II. And given that it's also gluten free, dairy free and refined sugar free chocolate it's also completely guilt free!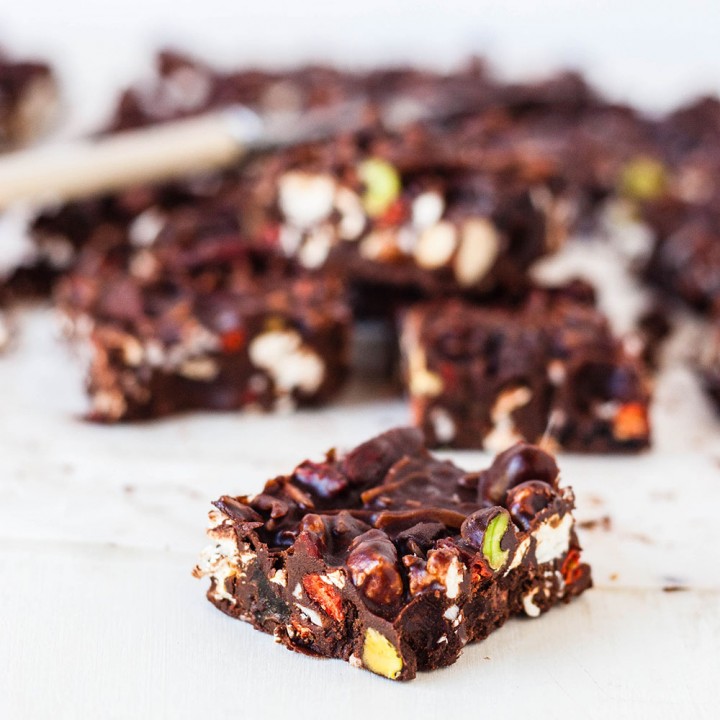 You can mix it up by adding any combination of your favourite dried fruits and nuts and store in the freezer to have an hand whenever required.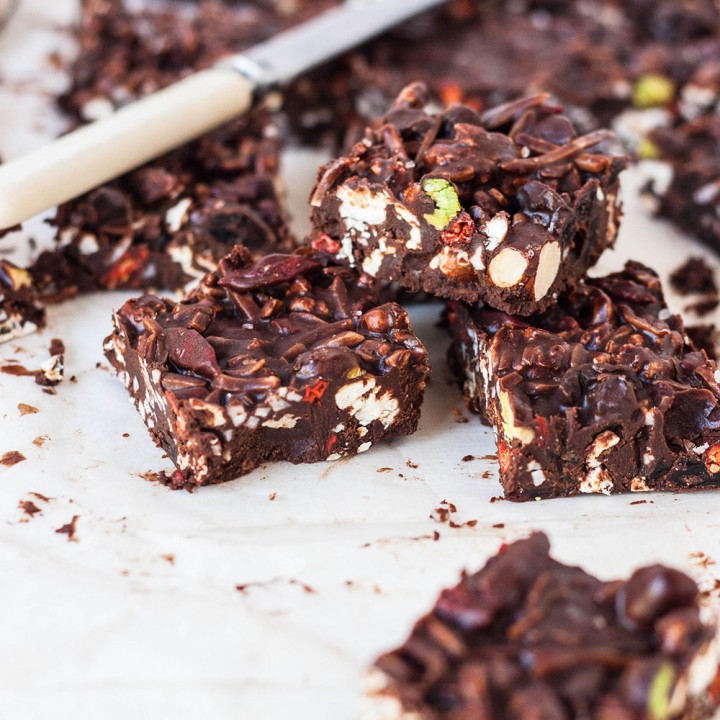 FESTIVE ROCKY ROAD RECIPE
1 cup of cacao butter, melted (or coconut oil)
½ cup of cacao powder
½ cup rice malt syrup or 100% organic maple syrup
1 cup of almond meal
1/2  teaspoon of vanilla extract
½ teaspoon of cinnamon
1 cup of organic popcorn
½ cup of dried goji berries
½ cup of dried apricots, chopped
½ cup of pistachios
Sprinkling of Himalayan or sea salt
Line a baking tray with baking paper.
Combine the melted cacao butter with the cacao, rice malt syrup, almond meal, vanilla and cinnamon to make your chocolate base.
Stir in the popcorn, goji berries, dried apricots and pistachios into the chocolate base. Pour the mixture into the baking tray.
Sprinkle with a good pinch of salt and place in the freezer to set overnight ideally or for 2 hours until firm enough to devour.
Break or cut into chunks and keep it in the fridge.
Optional extras: coconut flakes, seeds, nuts, puffed rice, puffed quinoa or puffed millet.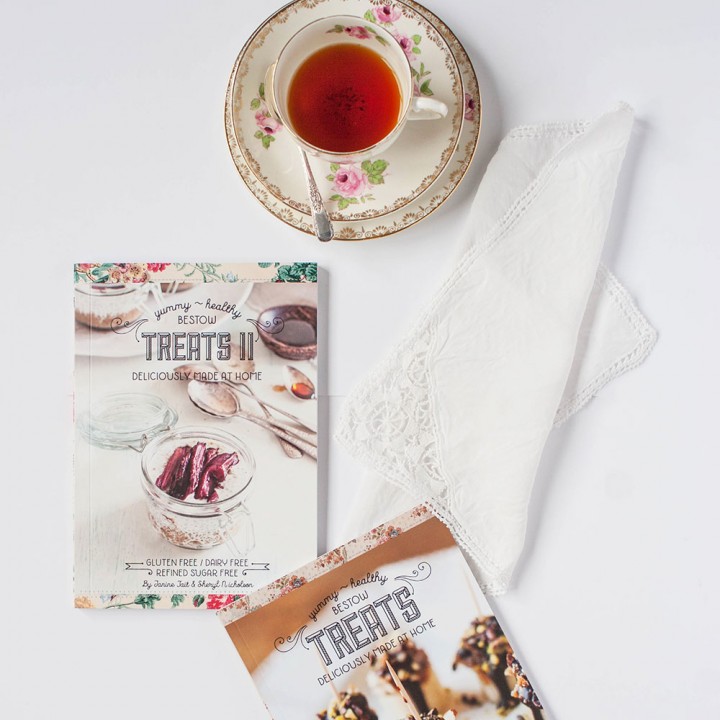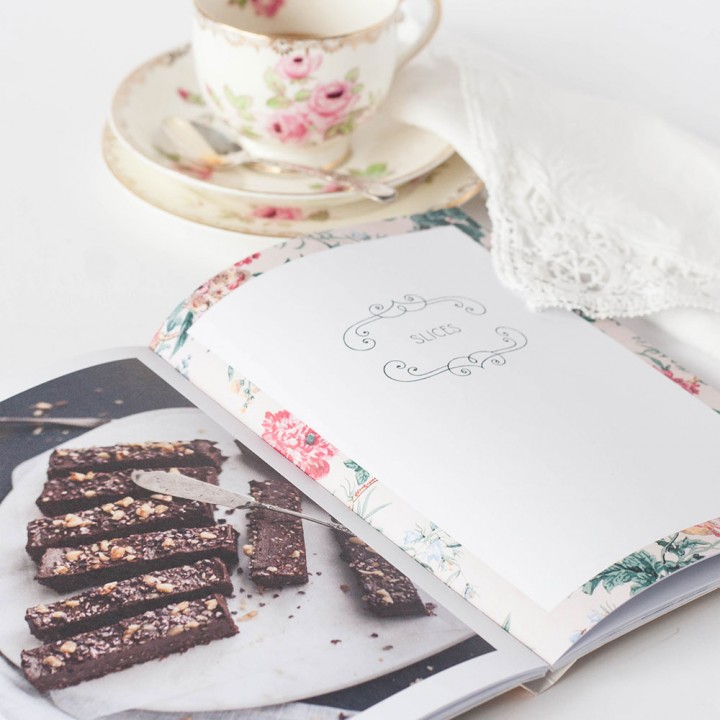 BESTOW TREATS II is an 80 page journal of fabulous sweet recipes that will satisfy your cravings while promoting wellness. It's available from late October 2015 via one of our stockists.