Why We Changed Bestow Beauty From Beneath!
Bestow Beauty From Beneath – our skin-specific dietary supplement – has been a popular product for five years. And we've just made it even better.
In 2018, I came across an innovative company in the United States. They supply nutrients made from 100% certified organic food sources. I was immediately interested in sourcing these for Bestow Beauty from Beneath capsules.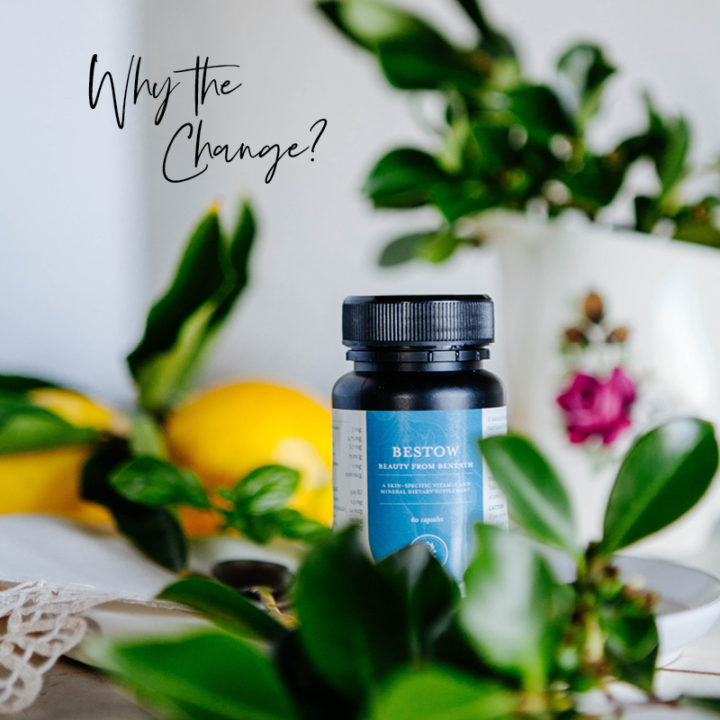 I was very excited by three discoveries I made about this company.
They supply all-natural vitamins, minerals and antioxidants from 100% certified organic food sources. These are readily absorbed by the body, unlike the synthetic nutrients found in most dietary supplements.
They use water to extract the plant-based nutrients. No solvents! This ensures a pure product and removes chemicals from the process altogether.
Natural co-factors and co-nutrients are preserved in the formulation. These are trace elements found in plants. They accompany vitamins and minerals in their natural form and enhance their absorption and effectiveness in the body.
These three things make this plant-based source of vitamins and minerals stand out from the crowd.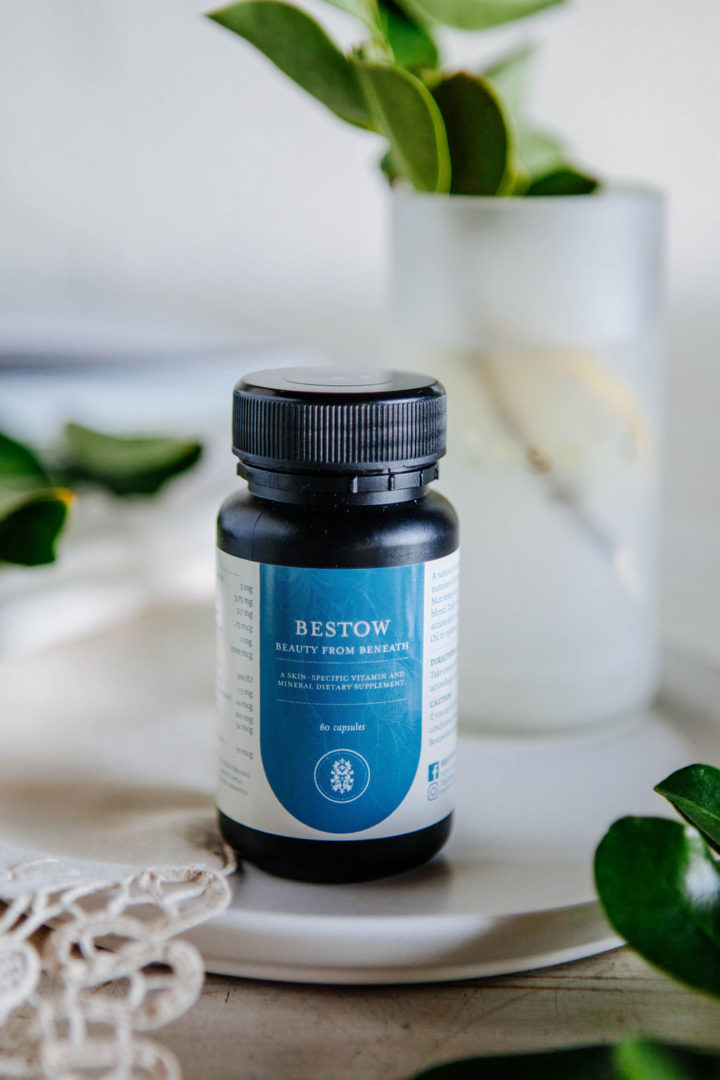 Not only were these nutrients extracted from organically grown fruits and vegetables using a pure, safe method, but co-nutrients were also present to help with stability and absorption. Win-win-win!
The organic food sources for Bestow Beauty From Beneath include:
Guava, lemon, amla, curry, holy basil and annatto.
Bestow Beauty From Beneath still contains the specific balance of nutrients for skin health that it always has, but now the nutrients are sourced from this organic plant-based blend. We hope you enjoy this new and improved version.
Oh, and as an added bonus for plant-based beauties, Bestow Beauty From Beneath is provided in vegetarian capsules and is vegan friendly.